Category Archives:
Sports
---
RUGBY
Where to Get Your Game On During Rugby Season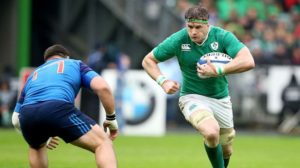 Kezar Pub, San Francisco
770 Stanyan St. San Francisco, CA 94117, Phone (415) 386-9292 – website
St. Stephen's Green, Mountain View
223 Castro St, Mountain View, CA 94041 – (650) 964-9151 website
The Chieftain, San Francisco
198 5th St, San Francisco, CA 94103 – (415) 625-0436 website
---
SOCCER
SF City FC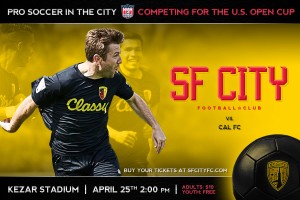 San Francisco City Football Club is a non-profit, supporter owned club competing at the 4th tier of the US Soccer Federation pyramid. Founded in 2001, the club is a national member of the US Soccer Federation. Offering high level competition from the youth to adult level, US Club members represent all 50 states. At the men's adult level, US Club organizes competition based on its regional Premier League platform and offers clubs a pathway to qualify for the Lamar Hunt U.S. Open Cup, the oldest and most competitive soccer tournament in the United States.
---
SF Soccer Clubs Join Elite Academy
Three of the largest and most-recognized youth soccer clubs in San Francisco—the San Francisco Vikings Soccer Club, the San Francisco Glens Soccer Club, and Evolution FC—have become Founding Clubs of the San Francisco Elite Academy. The resulting alliance offers San Francisco youth increased opportunity to both participate and pursue their soccer potential, while accelerating the San Francisco Elite Academy's goal of making San Francisco home to some of the very best U14 and older soccer teams in the country. Read full story
---
SF Celtic Soccer Club
The SF Celtic Soccer Club is one of longest living and most successful clubs in SFSFL. With our 2 men's teams in the Premier and Major divisions we are looking to further that success this upcoming season and strengthen our squads by recruiting dedicated and highly-skilled players.Visit SF Celtic for more
Bay Area Rugby
Find a rugby club in your area
San Jose Seahawks
The San Jose Seahawks Rugby Football Club is a non-profit organization which fields a Men's Division 1 team, a Women's Division 2 team, and supports numerous youth teams in the Northern California Rugby Football Union. Founded in 1971 and continuing a tradition of competitiveness, sportsmanship and friendship on and off the field. All players are welcome and previous experience is not required. more
---
Cricket
Bay Area Cricket Alliance (BACA) is a non-profit sports organization dedicated to promoting the game of cricket in greater San Francisco bay area and beyond.
BACA is affiliated to USA Cricket Association and prepares players to be a part of USA national team in the Men, Women and Youth categories.
Established in 1999, Bay Area Cricket Alliance (BACA) has grown by leaps and bounds to become one of the best organized cricket leagues in the USA. Currently, there are more than 200 members playing in this League. BACA has been a member of the United States of America Cricket Association (USACA) since 2000. More on BACA
---