The Shams, ONOFF – Bottom of the Hill SF
Friday, September 4th @ 8:00 pm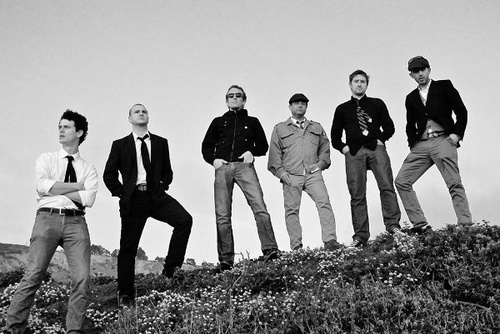 The Shams
Sean Daly: Lead Vocals- Joey Kennedy: Back-up Vocals, Rhythm Guitar-, James Scragg: Songwriter, Drums, Bodhran and Piano-
Tommy O'Mahony: Upright and Electric Bass-, Henry Moser: Back-up Vocals, Lead Guitar
-from San Francisco, CA
Whether it was a stroke of luck or pure genius, San Francisco based band, The Shams, formed in 2011 when musician and guitarist Joey Kennedy (Kilkenny, Ireland) reached out to his friend and fellow Irishman Sean Daly (Donegal, Ireland, to join musical forces as the front man for their new project. Daly quickly brought in James Scragg (Cork, Ireland) an old friend and accomplished drummer. Shortly after, talented Irish-American Tommy O`Mahony joined the band with his funky bass. The final member to join The Shams is Northern California native Henry Moser, whose expertise on the electric guitar rounds out the group's explosive and distinctive sound.
The Shams provide listeners with a new, hard-hitting perspective on the evolution of Irish music, unlike any you've heard before. With each fiery live performance, the group leaves listeners begging for more.
ONOFF
PAULIE – Guitar, Vocals, DAVE – Bass, Vocals, STEVIE 10 BEAR'S – Drums & Cymbals, Vocals
-from Dublin/Dundalk, Ireland
ONOFF have released and have been a part of many successful projects in Ireland and throughout Europe.. Their highest accolade to date is the release of the bands debut European album 'DONT TAKE OUR WORD FOR IT' which put them on the cover of 3 major German music magazines, Stardust magazine, OX Fanzine & SLAM(Austria) . The release was supported by 12 Headline tours of Europe including shows in Germany, Netherlands, Belgium, Austria, Switzerland, England, France and 2 summer 2009/2010 European Festival Tours. The album was received unanimously well across the European media with raving reviews right across the board.
Related Events

     CALENDAR SPONSORED BY THE CONSULATE GENERAL OF IRELAND, SAN FRANCISCO