Golden Bough LIVE in Benicia, CA!
Saturday, March 24th @ 8:00 pm

-

10:30 pm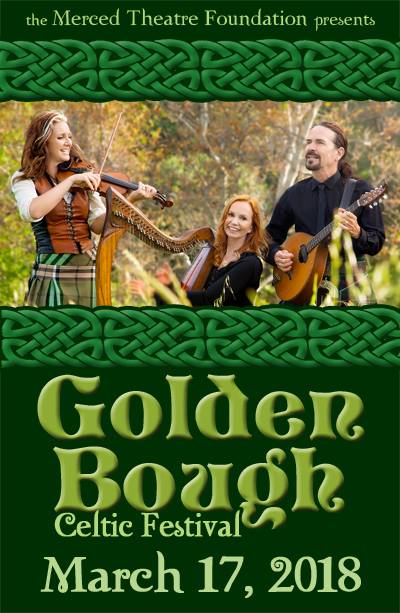 (707) 745-5435 TICKETS
Celebrate all things Celtic with Golden Bough's Celtic Festival!
Acclaimed trio, Golden Bough, treats you to a musical festival of lively Celtic melodies, from upbeat gems to "sing along" favorites passed down from generation to generation. Margie Butler, Paul Espinoza, and Kathy Sierra travel the world, performing on Celtic harp, fiddle, guitar, mandolin, accordion, penny whistle, and bodhran, while adding their sparkling 3-part harmony vocals to the mix.
Golden Bough's Celtic Festival show features the Irish songs you know and love in the month where we celebrate St. Patrick – and others sure to become new favorites. Expect to tap your toes and leave the concert humming!
Related Events

     CALENDAR SPONSORED BY THE CONSULATE GENERAL OF IRELAND, SAN FRANCISCO