De Bogman Storytelling & Comedy @UICC
Friday, June 28th @ 7:30 pm

-

10:30 pm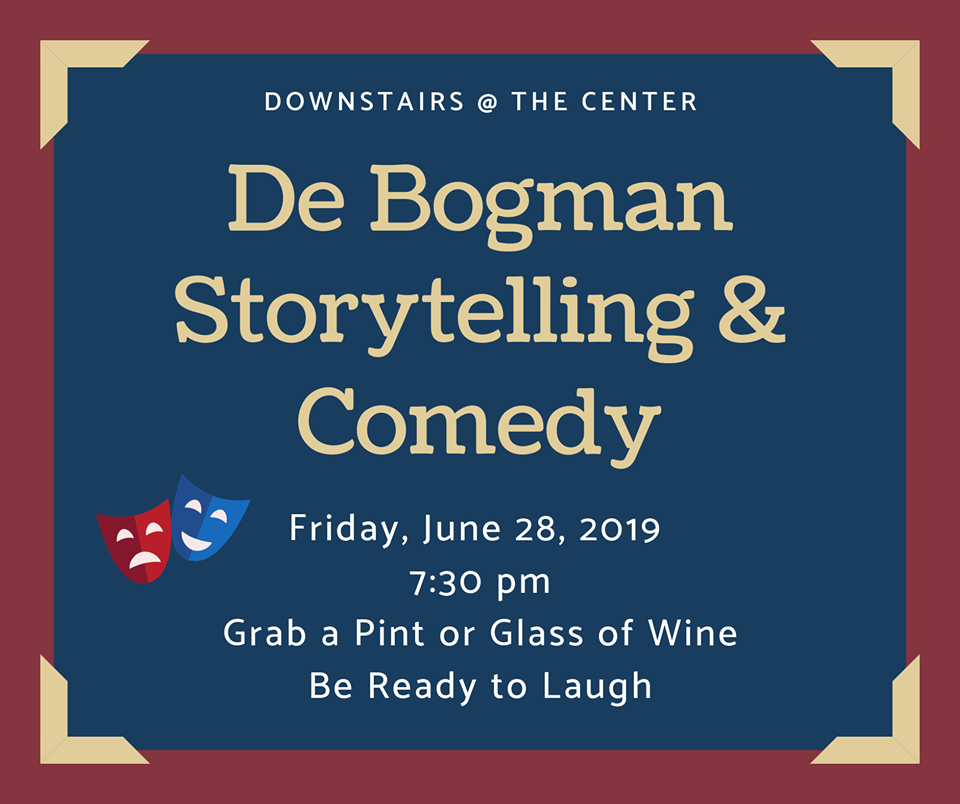 De Bogman is an hour-long tour-de-force of storytelling and physical comedy. It charts the story of Declan who, from his humble origins as a village idiot in Ireland, goes to America to become World Heavyweight Boxing Champion. The story is at once a homage to the Hollywood boxing movie, and also to the epic tales of the Irish in America. Performer Máirtín de Cógáin narrates the story at a furious pace, while also performing over twenty characters. Full of spectacular plot twists, De Bogman has had audiences howling with laughter (not to mention roaring on the loveable Declan) for nearly twenty years.
"Lyrical, loquacious . . . supremely physical . . . remarkable . . . masterful" (NYtheatre.com)
Be Your Own Banana Theatre Company (BYOB) was founded in Cork, Ireland in 2000, and since then has produced and premiéred 12 original plays. The company is renowned for its signature style, with performances a blend of storytelling and physical comedy. Over the years, the creative team have scattered across the globe, with members in Ireland, the UK and the US. The company is really looking forward to catching up in the US in 2019 to revive De Bogman.
See introduction here:
https://www.facebook.com/mairtin/posts/10157637422145676
Doors open 7.30 pm – Beer & Wine (no-host)
Show starts at 8.30 pm
21 and over
Proceeds benefit The Center & Comhaltas Ceoltoiri Eireann
ON SALE NOW! Tickets: $20
https://www.eventbrite.com/o/comhaltas-ceoltoiri-eireann-19961660300
Contact: Josephine Brogan – 415-264-8856
Related Events

     CALENDAR SPONSORED BY THE CONSULATE GENERAL OF IRELAND, SAN FRANCISCO