---
---
Film: Nothing Compares at SFFILM • April 29
"Nothing Compares" is a compelling film about the life and career of Sinéad O'Connor. Directed by Belfast-born Kathryn Ferguson, this unique music documentary delves deep into O'Connor's career, childhood trauma and Ireland's dark past.
The film focuses on the five years of O'Connor's biggest influence, beginning with the 1987 release of her debut album "The Lion and the Cobra" and ending with her infamous 1992 appearance on "Saturday Night Live," during which she tore up a photo of Pope John Paul II
Director Kathryn Ferguson will be in attendance.
---
"We Just Want to Be" • May 7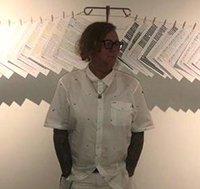 A pop art show/reading will serve as a fundraiser for "We Just Want to Be," an upcoming full-length documentary that underscores the violence of conversion therapy. Now debunked, this therapy is the practice of trying to change a person's sexual orientation. A survivor of this horrific practice, Dr. Sé Sullivan, shares his art. Emer Martin reads… more
---
Irish Writers at Bay Area Book Festival • May 8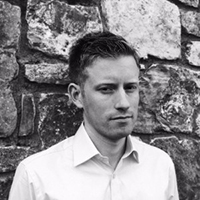 This year's Bay Area Book Festival in Berkeley features some dynamic writers from Ireland and the Bay Area: County Mayo's Colin Barrett, whose second collection, "Homesickness" Sally Rooney has called "mesmerizingly powerful" joins local Irish author Ethel Rohan for a "Short Stories: In Search of Belonging" session at 2pm.
Claire-Louise Bennett, whose "Checkout 19" is a narratively unconventional novel featuring a nameless narrator who, The New Yorker writes, "for good and for ill, both clings to and disowns her life" joins the "brilliant, confounding" (The New Yorker) Sarah Moss reading from her new book, "The Fell," a novel that explores fear and connection as a woman leaves pandemic lockdown to take a walk in the hills, as well as Colin Barrett in a "New Writing from Ireland" panel at 11am.
Colin Barrett photo by Lucy Perrem. more
---
Film: "Steps of Freedom: The Story of Irish Dance" • May 13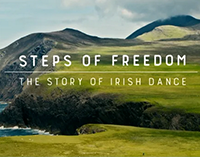 San Francisco Dance Film Festival will be screening the wonderfully entertaining documentary, "STEPS OF FREEDOM: THE STORY OF IRISH DANCE" on Friday, May 13 at 7:30 p.m. at the Brava Theater in San Francisco.  Immediately following the film, the Boyle Irish Dance Academy will perform. more
---
Celtic Woman – back on tour! • May Dates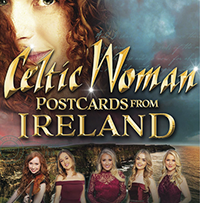 Grammy nominated Celtic Woman, the most successful all-female Irish group in history
returns with an 83-city North American tour in 2022, a new PBS special that began airing
November 27 and their first brand-new studio album in three years. Celtic Woman's
"POSTCARDS FROM IRELAND" showcases the accomplished recording ensemble and
world-class performing collective, celebrates Ireland's rich musical and cultural heritage, and
builds on the group's 16-year legacy of introducing some of Ireland's most talented singers and
musicians to the world stage. The western U.S. tour includes shows in Tuscon (May 3); Phoenix (May 4); San Diego (May 5); Pasadena (May 6); Riverside (May 7); Bakersfield (May 8); Oakland (May 10); Sacramento (May 11); Modesto (May 12; Santa Barbara (May 13); Reno (May 14); Redding (May 15); Seattle (May 18th).
A full tour schedule and tickets are available at www.CelticWoman.com.
If you can't attend a live performance, Celtic Woman has a new DVD showcasing some of Ireland's most iconic landscapes and locations and includes never seen before behind the scenes footage as well as exclusive interviews. Purchase on website shop
---
Irish Literary & Historical Society Speaker Series • May 22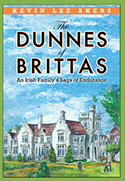 Bay Area novelist and historian Kevin Akers will give a talk about his new novel "Dunnes of Brittas," an historical novel based on the true story the illustrious and ancient Dunne family who ruled over land in Ireland since time immemorial. In the manor house known as Brittas, resided the family of clan chieftain, General Edward Dunne. His estate agent and cousin Peter Dunne raises his brood in the servant's wing. These two related yet very separate branches struggle to secure their futures during the country's darkest, most formidable years.
As Ireland is crumbling, the West is rising in Golden sunshine. In 1848, San Francisco lures James Dunne and eventually his brother Peter and sister Bridget to literally create a new city out of sand dunes and gold dust. "The Dunnes of Brittas" follows three generations of family who share in each other's triumphs and tragedies finally discovering that their strength lies in their common roots.
---
"Dublinesque" with Eamonn Flynn • May 29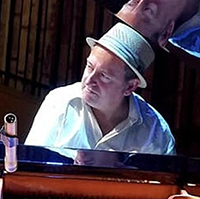 A celebration of Dublin, Ireland, in song and story. The show is presented by Irish singer-songwriter/pianist Eamonn Flynn ("The Commitments," Black Family, Maria Muldaur, Elvin Bishop) and is a mix of music, songs, dance and stories. Eamonn brings the humor and soul of Dublin to life in Berkeley with this performance at the Backroom. tickets
---
Gregory Harrington at the UICC • June 10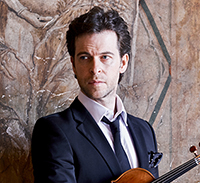 Gregory Harrington performs an intimate session featuring a range of music – from ballads, love songs, opera, jazz standards, film scores and rock songs. According to Jazz Weekly, "Harrington is a throwback to the rich lyrical strings sounds that evoke the melodic swing of Stephane Grappelli on an alluring session." tickets
---
Bloomsbay • Events throughout June, 2022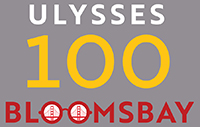 On February 2, 1922, James Joyce's masterpiece Ulysses, was published by Sylvia Beach, the American owner of the famous Shakespeare & Company bookstore in Paris, and the literary world was never the same. Each year, Joyce fans around the globe come together on June 16, the day on which Ulysses is set, to commemorate the life of the Irish writer. Known as Bloomsday, the celebration is named after the book's protagonist, Leopold Bloom. This June, the Consul General of Ireland, San Francisco Public Library, Mechanics Institute, Irish Culture Bay Area, the United Irish Cultural Center and the Irish Studies Program at University of California, Berkeley have organized a citywide, multi-event celebration in honor of the book's centennial. Bloomsbay will take place from June 1 through July 31 at various locations throughout San Francisco with activities for all ages.
---
SAVE THE DATE! Clannad Farewell Tour • September 8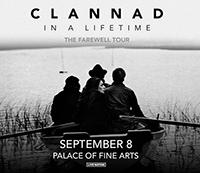 The legendary traditional Irish group, Clannad, has been serenading us with Irish tunes since 1970, and this coming September Pádraig Ó Dúgáin, Moya Brennan, Pól Ó Bhraonáin, Ciarán Ó Braonáin and Noel Ó Dúgáin make their way across the globe with the final tour commemorating the release of "In A Lifetime." See them together one last time at the beautiful Palace of Fine Arts in San Francisco! tickets
---