---
In order to help mitigate a further escalation of the COVID-19 outbreak in the Bay Area, most events are cancelled. Please check venue websites to confirm status of events.
---
Crossroads Irish American Festival 2020 • Mar 1-Feb 4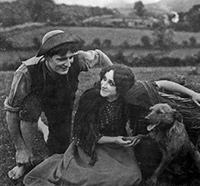 The Irish-American Crossroads Festival is a celebrated cultural event in the San Francisco Bay Area promoting the discovery and understanding of the diverse Irish experience in the Americas. This annual Festival takes place in many venues throughout the Bay Area and during the months of March and April. Don't miss it! Crossroads Irish American Festival
---
Colum McCann, JCC • Mar 11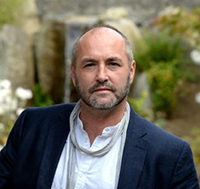 Irish author Colum McCann is joined in conversation with bestselling author Isabel Allende at San Francisco's JCC, March 11. more
---
The Real Irish Comedy Tour • Mar 6-17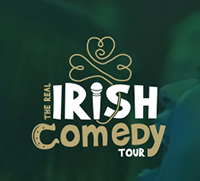 The Real Irish Comedy Tour & Fest showcases the best blend of Irish comedic talent in the United States. Accents included. Several March dates coming up – check out the website here
---
St. Patrick's Parade & Festival • Mar 14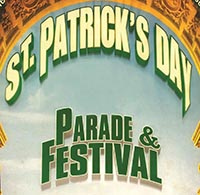 The day of celebration kicks off with a 9am mass and reception at St. Patrick's Church followed by the St. Patrick's Day Parade at 11:30am, starting at 2nd and Market St and winding its way to San Francisco's City Hall Plaza where the festival takes place from 12.30pm to 5pm. more
---
Sharon Shannon • Mar. 14-16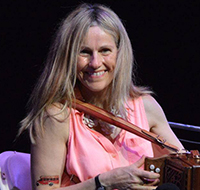 Sharon Shannon is an Irish musician, best known for her work with the button accordion and for her fiddle technique. She also plays the tin whistle and melodeon. Her self-titled debut album, in 1991, Sharon Shannon was the best-selling album of traditional Irish music ever released there. more
---
St. Patrick's Events at the Irish Center • Mar 14-17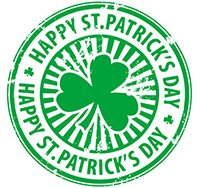 March 14: 2 – 12am. Traditional corned beef and cabbage dinner served 3pm until 5.45pm. Music in the bar. March 15: Outside Block Party, 11am-4pm in partnership with Java Beach – music, dancing, and pipers, and special appearance by Sharon Shannon for "Galway Girl" at 3 pm. Downstairs headliner is Highstool Prophets at 5pm. March 17: St. Patrick's Day at the UICC, with corned beef and cabbage, music and dance. more
---
James Galway, SF Symphony • Mar 17
Experience one of the great masters of the flute repertoire in recital, when the internationally acclaimed James Galway takes the Davies Symphony Hall stage for the first time in nearly two decades. more
---
St. Patrick's Day at GAMH • Mar 17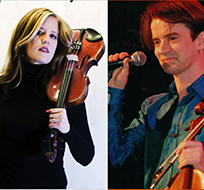 Celebrate St. Patrick's Day with Lucia Comnes (roots singer-songwriter-fiddler with her rocking Irish trad band), Colm Ó Riain (genius fiddler fusing Irish, gypsy, tango, jazz and blues) and Canyon Jumpers feat. Alex Jordan, Graham Norwood, Evan Lanam and Owen McInnis (early folk-rock Americana with thick harmony singing) at The Great American Music Hall on Tuesday, March 17th. more
---
A Statue for Ballybunion • Mar 17-21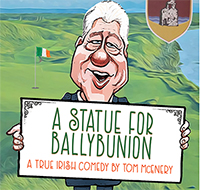 An original comedy—penned by former San Jose Mayor Tom McEnery. A Statue for Ballybunion is based on the true story of a group of Ballybunion residents who hatch a cunning plan to unveil the world's first statue to the leader of the free world—then U.S. president, William Jefferson Clinton. When events in the Oval Office with a certain intern put his visit to Ireland in jeopardy and something unexpected happens to the statue, you won't want to miss what happens next! more
---
Altan, Berkeley & Santa Cruz • March 26, 27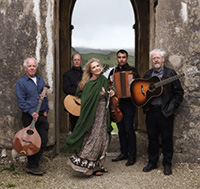 Altan showcases traditional Irish language songs from County Donegal, and features co-founder, lead vocalist and renown fiddle player Mairéad Ní Mhaonaigh, bouzouki player Ciarán Curran, guitarist Daíthí Sproule, and accordionist Martin Tourish. After 30 years of playing on stages all over the world from Dublin to New York, Tokyo to Sydney, Altan came back to the hills of Donegal to record their most recent album, "The Gap of Dreams." Kuumbwa, Santa Cruz; Freight & Salvage, Berkeley
---
MARK YOUR CALENDARS
Crossroads Annual Oral History Event • April 4 – CANCELLED!
Featuring 101-year-old Joan Mulholland (yep, 101!), and Geraldine Finn, Director of Strategy and Innovation at Twitter, this Crossroads oral history event highlights some intimate stories and historic journeys of Irish women who came to the U.S. at very different times – the 1940s and 2000s. more
---
Aoife Scott • April 12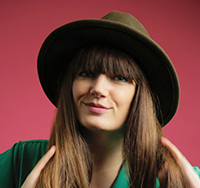 Born into the legendary Black family – Aoife is steadily rising to the top of the traditional and folk music scene. Aoife has a dynamic and profound voice, which explores the emotional depths of her lyrics. Her music has a broad creative scope but is largely influenced by her own roots in folk and traditional Irish music. UICC, April 12
---
Riverdance, San Jose • May 15-17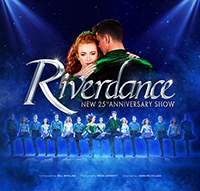 With the show entering its 25th year, producer Moya Doherty and director John McColgan have made some changes so it's not as you have ever seen or heard it! May 15-17. more