---
Wallis Bird • Freight & Salvage, January 26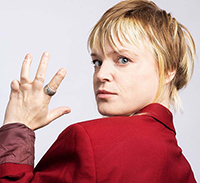 Wallis Bird is an Irish musician, living in Berlin since 2012, and currently on a U.S. tour. She has released seven studio albums including the recent "Hands" – where Bird turned the spotlight onto herself (and her one half finger.) While 2019's exceptional "Woman" represented an ambitious state of the world address, "Hands" raises issues hard to confront – issues of trust, alcohol abuse, stagnation, self-censorship and self-improvement, some addressed through personal recollections of crucial moments accumulated over the last two years. Her voice is uncommonly blessed with joy, ingenuity and empathy. more
---
We Banjo 3 • Freight & Salvage, January 29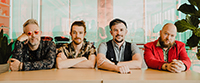 Debuting in the U.S. in 2012, We Banjo 3 has since emerged as fast-rising touring darlings in the country that two of the members now call home. The Galway, Ireland, and Nashville-based quartet––comprised of two sets of brothers, Enda & Fergal Scahill and Martin & David Howley––continually push musical boundaries while maintaining an unwavering devotion to the essential audience experience. WB3 seamlessly converge the shared and varied traditions of Americana, Bluegrass, and Celtic music with pop-sensible songcraft to create a truly unique and gratifying signature sound. more
---
Brigid: Pre-Christian Goddess, Saint and Muse, February 1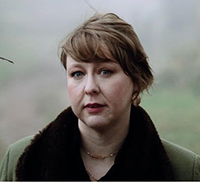 Join award-winning Irish musician and Fulbright Scholar, Edel Meade for a special St. Brigid's Day musical performance and discussion celebrating Brigid, the revered pre-Christian goddess and Irish saint. Edel will perform songs from her critically acclaimed album, 'Brigids and Patricias' and some of her favorite women's songs from the Irish song tradition.
"A fearless delivery that celebrates womanhood" SUNDAY BUSINESS POST
"Most courageous Irish album of the year" THE IRISH TIMES
Maude Fife, 315 Wheeler Hall, 5 PM February 1 – registration link coming soon!
---
Lúnasa • Presidio Theater, February 26
Having since sold over a quarter of a million records and performed over 2,000 shows across 36 countries, Lúnasa has won multiple awards and become one of the most influential bands in the history of traditional music. Current lineup: Trevor Hutchinson, (The Waterboys) piper Cillian Vallely (Riverdance), Flute player Kevin Crawford and Sean Smyth. more
---
Green Road • UICC, March 12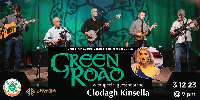 Making a stop in San Francisco on their St. Patrick's Day tour of the U.S. this musical celebration of the close connection between Ireland and America features a ballad/folk band and soloist soprano from Co. Wexford. With Green Road's Irish ballads and traditional music, infused with tones of Bluegrass and Americana, and soprano Clodagh Kinsella singing some of the best known Irish American Concert Hall standards made famous by tenor's John McCormack and Frank Patterson, audiences are in for a treat. more
---
David Nihill: We My People Tour • March 14-16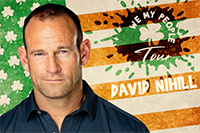 David has lived and worked in 12 countries and visited over 70. His shows draw on his wide travels, cultural observations, attempts at language study, (occasional) international drinking session(s) and being a mildly confused immigrant. He is the winner of the prestigious annual San Francisco Comedy Competition, and runner up in the Moth's largest US Grandslam storytelling competition. Mill Valley, San Francisco, San Jose dates. more