---
The Irish roots of Halloween: celebrating Samhain • October 30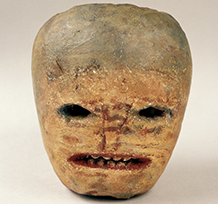 The Consulate General of Ireland in San Francisco and the United Irish Cultural Center invite you to join us on 30 October at 4 pm PST, as we celebrate Halloween, and the start of winter with Clodagh Doyle, Keeper of the Irish Folklife Division of the National Museum of Ireland — Country Life.
Clodagh joins Elizabeth Creely to discuss Hallowe'en, the eve of Samhain, and one of four ancient seasonal festivals in Ireland. Register
---
#blackIrish: Some Notes on Becoming a Trend • October 21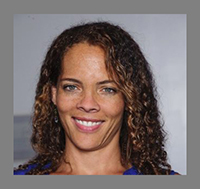 In this talk on multiracial Ireland and Irish-America, Kimberly DaCosta (Associate Professor of Sociology, NYU Gallatin) will consider emergent public discussion among those who identify as Black and Irish. Coming as it does in the midst of an international reckoning with anti-blackness and white supremacy, what does this conversation help us understand about contemporary racial dynamics in Ireland and the US? How might it require us to reimagine our past? more
---
Eugene O'Neill – Lost Plays • October 10, 17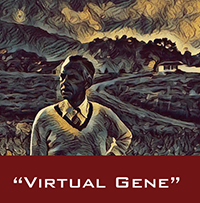 In October, the Eugene O'Neill Foundation, Tao House in Danville will be presenting virtual productions of three early plays by the then-unknown young Irish-American who would become this nation's only Nobel Prize-winning playwright.
The plays will be premiering on three dates at 5:00 pm: The Web on October 3; Recklessness on October 10; and Abortion on October 17. The plays will then remain available on the Eugene O'Neill Foundation YouTube channel or through the Foundation's website www.eugeneoneill.org
In lieu of purchasing tickets, viewers are asked to donate to the Eugene O'Neill Foundation's important work in promoting O'Neill's vision and legacy. more
---
James Brosnahan on book "Say Nothing" • October 16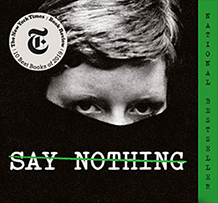 Jim Brosnahan is a Senior of Counsel at Morrison Foerster. He has become a full-time writer after 60 years of civil & criminal trial practice. In 2006, he was named one of America's most influential trial lawyers by the National Law Journal and is a member of the Irish Legal 100. Having returned earlier this year from a trip to Northern Ireland to teach young Irish lawyers, Jim will discuss the issues raised in "Say Nothing" by Patrick Radden Keefe and will combine his own personal and professional observations in assessment of this explosive book. registration
---
Wawona Gates Art Show at UICC • October 17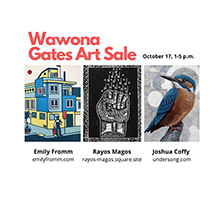 You are invited to the Wawona Gates, the Irish Center's new 4,500 square foot Outdoor Beer Garden & Dining option. On October 17, there will be a very special art sale featuring three exceptional local artists:
Emily Fromm
Rayos Magos
Joshua Coffy
All proceeds will go directly to the artists. more
---
Herself at Mill Valley Film Festival • October 9, 12
Delivering an uncompromisingly powerful performance, beloved Irish stage actor Clare Dunne makes a triumphant transition to the silver screen, working from a deft script she co-wrote with Malcolm Campbell (What Richard Did). more
---
Irish Network Bay Area Speaker Event • October 21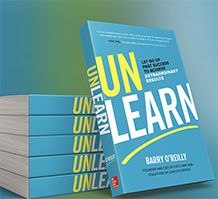 Join Irish Network Bay Area for an exploration of how to unlearn, with renowned business advisor, entrepreneur, and author – Barry O'Reilly – who has pioneered the intersection of business model innovation, product development, organizational design, and culture transformation. more
---