The Celtic Otherworld, Humanities West
Thursday, March 15th @ 6:30 pm

-

8:00 pm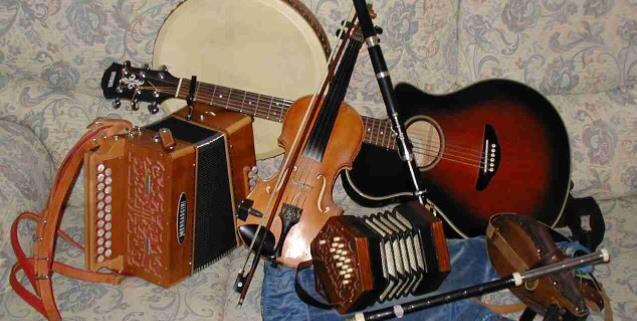 The Celtic Otherworld / Shira Kammen and Jim Oakden
The Celtic Otherworld. Join us on a guided musical tour of the Celtic Otherworld of legend and lore with multi-instrumentalists Jim Oakden and Shira Kammen. Tunes & Songs of magic, fairies, silkies, banshees, ghosts, shape-shifters, and other mysteries from many of the different Celtic cultures will be performed on a plethora of instruments, including fiddle, mandolin, guitar, whistle, Galician bagpipes, medieval harp, voice and more.
Hotel Rex, 562 Sutter St., San Francisco.
Tix at City Box Office 415 392 4400 or http://www.cityboxoffice.com .
$25 in advance and $30 at the door.
Related Events

     CALENDAR SPONSORED BY THE CONSULATE GENERAL OF IRELAND, SAN FRANCISCO