Melanie O'Reilly Jazz Quartet " The Music of Anita O'Day" in Redwood City
Sunday, September 27th @ 7:30 pm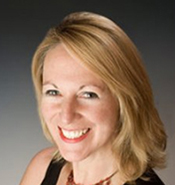 Bell Stage Main Dining Room: Melanie O'Reilly Jazz Quartet " The Music of Anita O'Day"
Fresh from her highly successful  performance of Jazz on a Summer's Day: A Tribute to Anita O Day, at Dublin's Pavilion Theatre,  award-winning Jazz vocalist, Melanie O'Reilly returns to Angelicas to celebrate this legendary hip vocalist, capturing the essence of an unconventional musical genius, who shattered the traditional image of the 'girl singer' with her smokey swinging style and brilliant sense of rhythm.
"Melanie O'Reilly does  more than pay tribute to Anita O'Day. She brings the great singer's spirit back to life, recalling her unique way of scatting, varying tempos, bending and stretching melodies and generally transforming everything she sang.  "
Grainne Farren, Jazz Journalist Ireland.
Interspersing narration between the songs, Melanie tells the story of O'Day, who was born to Irish parents in Kansas City, wanted to be a jazz singer, and refused to let anything stop her. She went on to become one of the world's greatest jazz singers, captured in the iconic film documentary "Jazz on a Summer's Day" at the 1958 Newport Jazz Festival….
Frank Martin – piano, Fred Randolph -bass, Jack Dorsey -Drums.
Related Events

     CALENDAR SPONSORED BY THE CONSULATE GENERAL OF IRELAND, SAN FRANCISCO