Liverpool FC Ronnie Whelan Event @ Mad Dog SF
Saturday, October 3rd @ 7:30 pm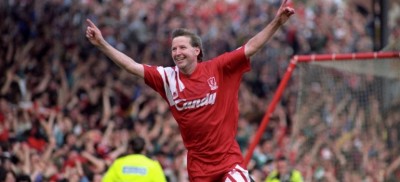 LFC San Francisco in association with Reds in America is proud to welcome Ronnie Whelan to San Francisco on October 3rd.
With 493 appearances for the club, during which time he racked up six league titles, three FA Cups, three League Cups, and a European Cup, Ronnie is a true Liverpool and Irish Football legend.
In addition to welcoming Ronnie, there will be door prizes, raffles, and an auction for charity.
Maximum two ticket purchase. $25 for 2015/16 LFCSF members, and $35 for non-members.
If you're not a 2015/16 LFCSF member, save yourself a quick ten bucks by signing up HERE! LFC San Francisco membership comes with an LFCSF Scarf and Kezar Pub discounts (as well as other benefits listed on the sign-up page).
Note: You must be a 2015/16 LFC San Francisco member to get the member discount. Also, you should receive an email confirmation of your order. Just bring that with you as your ticket. We will also have a list at the door. more

     CALENDAR SPONSORED BY THE CONSULATE GENERAL OF IRELAND, SAN FRANCISCO