Kevin Crawford and Cillian Vallely
January 14 @ 7:30 pm
$20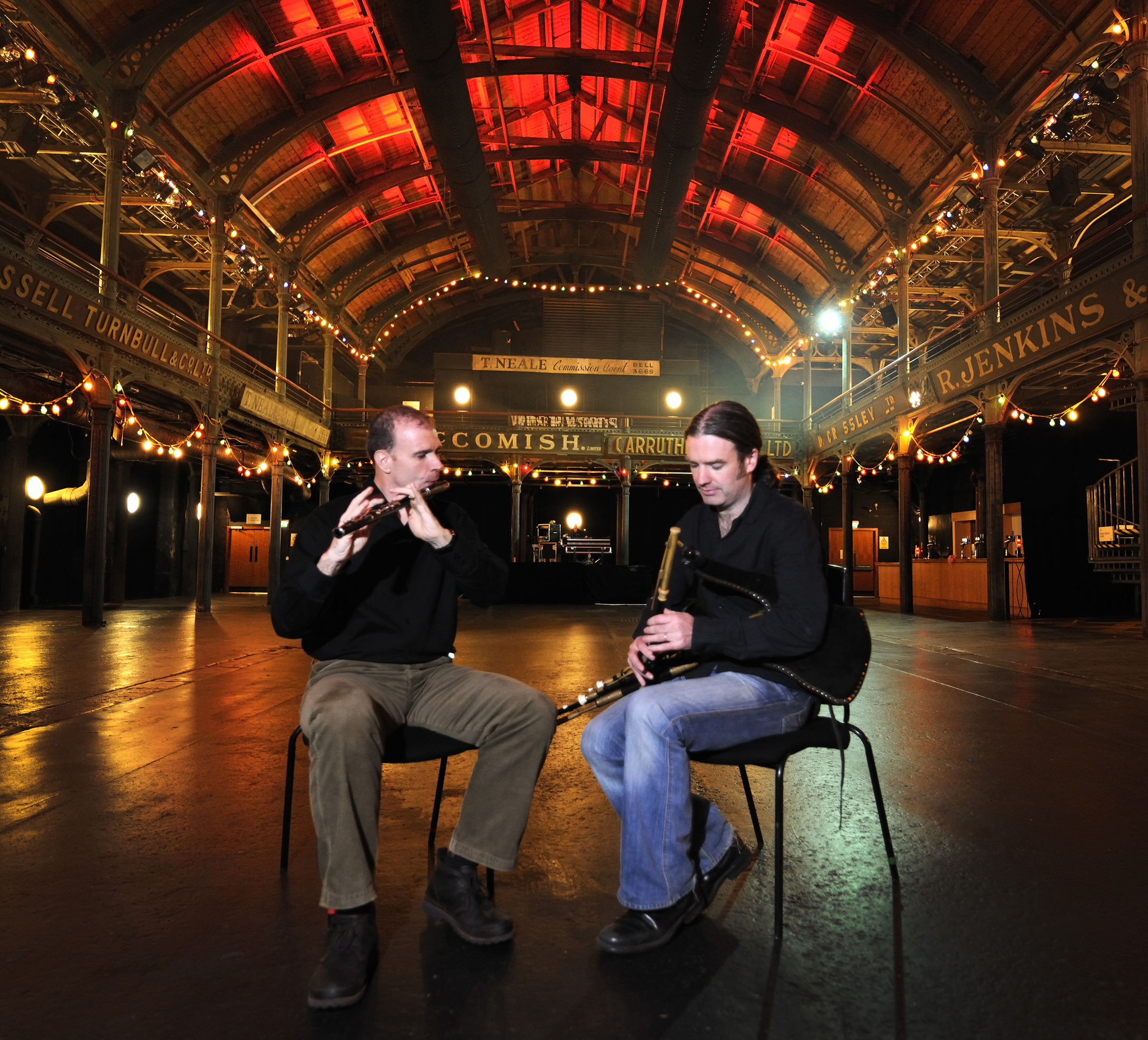 The Celtic Society of the Monterey Bay is pleased to present Kevin Crawford and Cillian Vallely, two members of the world class Irish band Lunasa, in an intimate setting. They will be performing on Monday, January 14th, at 7:30 p.m. at a house concert in Soquel.
Cillian Vallely is the uilleann piper and low whistle player with the traditional Irish ensemble Lunasa, described as the "hottest Celtic band on the planet" (Irish Voice). In recent years he has played and toured with Natalie Merchant, Mary Chapin-Carpenter, Riverdance, and Tim O'Brien's Crossing, in addition to recording as a guest on over 40 albums. He appeared on Bruce Springsteen's 2014 recording High Hopes. Most recently, he released his second solo recording, The Raven's Rock. Cillian also tours Ireland frequently with brothers, Niall and Caoimhim, including performances in Cork City on Ireland's national "Culture Night." With Lunasa he has played at the Hollywood Bowl, the Glastonbury and Cambridge Festivals, Womad Adelaide, and the Edmonton Folk Festival, in addition to multiple tours of Asia, Australia, the U.S. and Europe. Lunasa has also performed and recorded with the RTE Concert Orchestra in Dublin.
Kevin Crawford was born in Birmingham, England, and lived for many years in Ennis, County Clare. He is an exceptional flute and whistle player. Kevin was awarded the title of Irish Echo Musician of the year in 2000, following the release of his two highly-successful solo albums, "In Good Company" and "D Flute." In 2012, his third solo CD came out, "Carrying the Tune." Now a member of Lunasa for over 15 years, Kevin previously made two albums with the acclaimed instrumental band Moving Cloud, 1995's self-titled album, followed by "Foxglove" in 1998. Other notable album credits from this period include Grianan, Raise the Rafters, Joe Derrane, Sean Tyrrell, and The Sanctuary Sessions. Kevin also tours with Martin Hayes and John Doyle, as the Teetotalers. In September 2014, he produced a new CD for the 100-year old Kilfenora Ceili band.
Advance tickets are available online and cost $18 for Celtic Society Members and $20 for Non-members. Reservations (pay at the door) are available online and by calling. Visit www.celticsociety.org for tickets, reservations, and more information.
Related Events

     CALENDAR SPONSORED BY THE CONSULATE GENERAL OF IRELAND, SAN FRANCISCO