Irish Revolution History- Dr. Myles Dungan
Monday, October 28th @ 6:30 pm

-

8:00 pm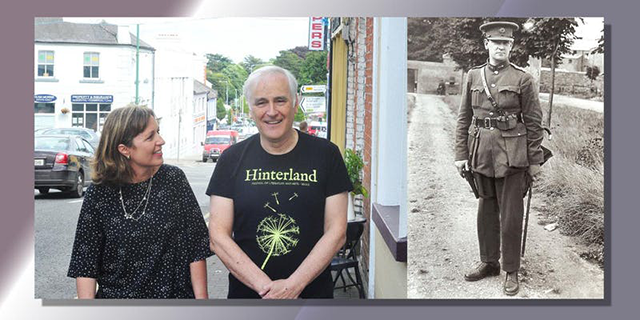 This four part series will take place every Monday starting October 14 and ending November 4th. Dr. Myles Dungan (PhD Trinity College, Dublin, 2012) will be leading the conversation.
For three years (1919-1922), Irish radical nationalists took on the military might of the British Empire in an uneven struggle. This short course examines how they fought their colonizers to a standstill, and achieved independence.
October 28 Topic: War in the Shadows: Michael Collins and covert intelligence
How Collins, as IRA Director of Intelligence, with deadly consequences, turned the tables on a British administration which had relied, heretofore, on the effectiveness of its own spies and informers.
Tickets are available at EventBrite and are $10.
Dr. Dungan is a writer, lecturer and broadcaster and is also Programme Director of the annual Hinterland Festival in Kells, Co. Meath. He currently presents the weekly RTE Radio 1 programme The History Show, writes a weekly column ('Fake Histories') for the RTE Radio 1 Drivetime programme, and has worked as presenter of various RTE radio and TV programmes for the last thirty years (Five Seven Live, Rattlebag, Prime Time).  He is the author of more than a dozen books on Irish and American history (including Irish Voices from the Great War, How the Irish Won the West and Mr. Parnell's Rottweiler). He lives in Kells, Co. Meath where he is trying to write detective novels.

     CALENDAR SPONSORED BY THE CONSULATE GENERAL OF IRELAND, SAN FRANCISCO