DeValera in San Francisco: 100 years of Ireland and California (1919 – 2019)
Tuesday, September 17th @ 7:00 pm

-

9:00 pm

$20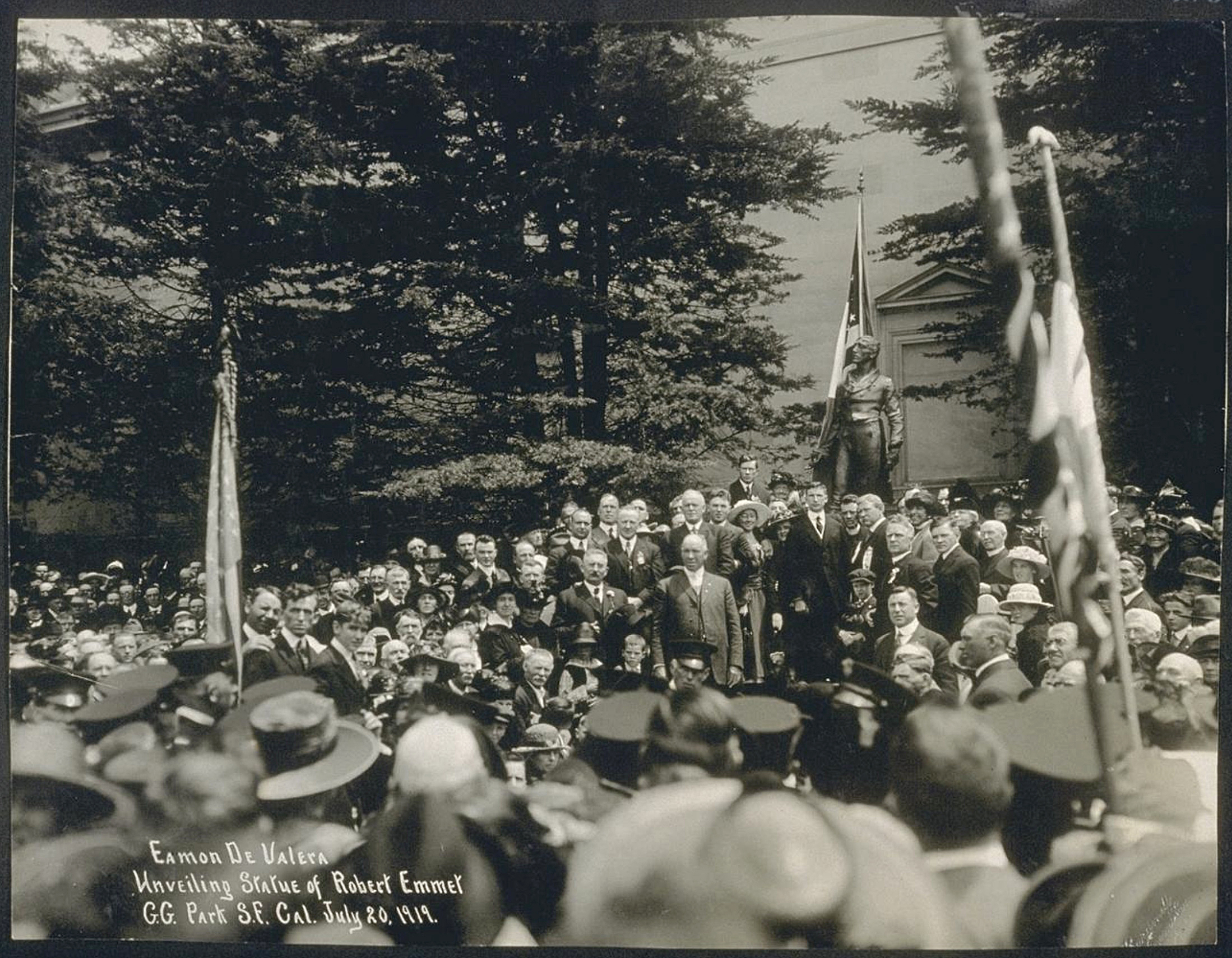 Presented by the San Francisco Historical Society in association with the Consulate General of Ireland, Western United States
For more information and TICKETS: https://www.eventbrite.com/e/devalera-in-san-francisco-100-years-of-ireland-and-california-1919-2019-tickets-70226989817
On 18th July, 1919, as part of a nationwide tour of the US, the self-styled "President of the Irish Republic," Éamon DeValera travelled to San Francisco. The visit lasted three days, during which time it is claimed that DeValera addressed some 200,000 people including an audience of 12,000 at the City's Civic Auditorium hosted by then Mayor, James Rolph Jr. DeValera visited San Francisco to make his case for Irish independence, marking an inflection point in the relationship between the United States and Ireland.
In recognition of this anniversary, the San Francisco Historical Society, supported by the Consulate General of Ireland, will welcome leaders, historians and expert commentators to reflect on the significance of DeValera's visit to San Francisco in 1919, and the evolution of relations between Ireland and California in the 20th century to the relationship and politics today.
This program will feature a panel discussion moderated by Myles Dungan (broadcaster, historian and author of, How the Irish Won the West).
The panel will include:
Éamon Ó Cuív T.D, Member of the Dáil (Ireland's Parliament) and grandson
of Éamon DeValera
Christopher O'Sullivan, Adjunct Professor, USF
Robert O'Driscoll, Consul General of Ireland to the Western United States
Elizabeth Creely, San Francisco local historian
Time and date: Tuesday, September 17th, 7.30 PM – Doors open at 7pm
Venue: San Francisco Historical Society, 608 Commercial Street, San Francisco, CA 94111
Entrance fee: $20, must be bought through EventBrite. No Door sales.
Tickets are limited, so act now!
Related Events

     CALENDAR SPONSORED BY THE CONSULATE GENERAL OF IRELAND, SAN FRANCISCO