Donnacha Dennehy's New Music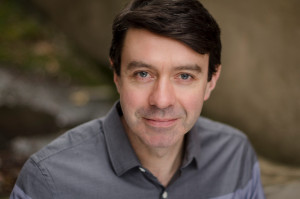 Donnacha Dennehy is one of Ireland's leading composers of contemporary music. He has premieres of two new pieces coming up in San Francisco and Dublin, The Kronos Quartet will perform One Hundred Goodbyes February 6 at the SF Jazz Center and a Dennehy composition, The Dark Places (to a text by Colm Tóibín), will feature at the National Concert Hall, Dublin on March 31.
One Hundred Goodbyes (Céad Slán) remembers some of the forgotten sean nós songs of his homeland. The composition was inspired by archival field recordings, made nearly 100 years ago, of rural Irish people singing songs passed down for generations. Dennehy responded to some questions from Irish Culture Bay Area's Tom Clancy about his career. more
---
Van Morrison Captured…

---
Paul Brady Wows the Freight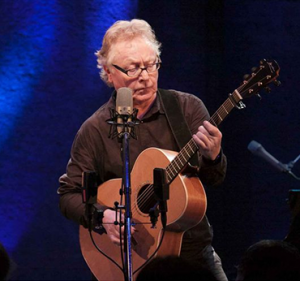 By Tom Clancy. Ireland's leading singer-songwriter, Paul Brady, gave a bravura solo performance on November 8 the Freight and Salvage in Berkeley. He's been playing for over forty years but he's lost none of his fire and drive. He got his chi moving early on, playing himself into the mood of the evening with a few whoops and leaps.
On any given night at the Freight, the audience is largely composed of musicians of various stripes. The ratio was significantly higher for Brady and there were some high-wattage attendees, among them Bonnie Raitt and David Crosby. Raitt is a long-time friend and musical collaborator of Brady's and we were hoping for a duet (Not the Only One?) but Bonnie was flying incognito. more
---
Jack Lukeman July 16 Review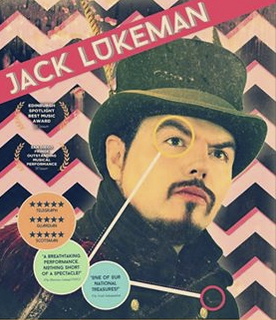 What a night!  Jack Lukeman's performance benefitting Oakland Women's Center rocked a packed house at Leo's Music Club July 16. His vast, soulful voice and extraordinary musicianship mesmerized the crowd.  Surely most of neighborhood heard the boisterous audience singing along.The award winning multi-platinum selling Irish artist known for captivating live performances, world-class vocals and songwriting was interviewed by Irish Culture Bay Area Music Writer, Tom Clancy.Winner of  Best Music Award at the San Diego fringe festival in 2014, Jack has played and worked with such luminaries as Golden Globe nominated composer Brian Byrne, the Brooklyn Philharmonic, producers Greg Wells, Craig Armstrong and has performed alongside the likes of U2, John Lee Hooker, Elvis Costello, and others.
Hayes & Cahill
The great musical duo Martin Hayes and Dennis Cahill returned to the Bay Area for a number of performances, including a fabulous one at the Freight & Salvage in Berkeley in May. Earlier Martin was invited on stage in Dublin by none other than Paul Simon:
Last year's Bay Area Hayes & Cahill performance was reviewed by Tom Clancy:
"One online dictionary notes that few English speakers will know the meaning of the word gloaming. more
---
Review: A Musical Masala at SFJazz Center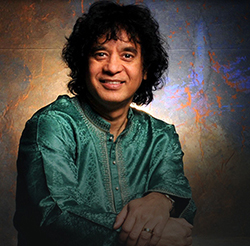 Zakir Hussain's latest cross-cultural project was on show April 2 & 3 at the SF Jazz Center. The Indian tabla player brought together some of his fellow-countrymen with a gaggle of Scottish and Irish players, and a Breton. The resulting mix was intriguing, energetic, eclectic and highly entertaining. Considering the absence of electric instruments, the nine-piece band created a rich, layered soundscape, an impressive acoustic extravaganza when the whole ensemble got going.Hussain is a tabla master and if you want to make empathic musical connections, it helps to surround yourself with virtuoso musicians who do not fear innovation or genre adventures. His Indian colleagues, Rakesh Chaurasia on bamboo flute and Ganesh Rajagopalan on violin, were lively and playful contributors. Fiddler Charlie McKerron from the great Scottish band, Capercaille, is no stranger to adventurous playing. The other Scots were Patsy Reid, the only woman on stage, one of the the most sought-after young fiddlers and Fraser Fifield who mixed it up on flute and pipes. read more
---
Debut CD Release by Teen Ryan Doyle
Ryan Doyle already has performances at Yoshi's, Sheba Piano Lounge and even Carnegie Hall under his belt, and there's clearly a strong ambition and natural talent here. Now the 16 year-old singer songwriter has just released his first album of original songs – plaintive tunes and ballads with just a hint of rock and pop. A couple more years of high school, and there will be no stopping this young man. more