Comic David O'Doherty • The Chapel, April 19th
The award-winning Irish comedian, author, musician, actor and playwright's stand-up has won two awards at the Edinburgh Fringe Festival and in June 2012 he became the first Irish comedian to have a half hour Comedy Central Presents air on U.S. television. David toured internationally throughout 2014 with his latest stand-up comedy show David O'Doherty Will Try to Fix Everything, and he recently published a new children's book, Danger Is Everywhere: A Handbook for Avoiding Danger. see calendar
---
Once, The Musical – San Jose & Sacramento April 14-26
Following the success of the 2007 musical film written and directed by John Carney and starring musicians Glen Hansard and Markéta Irglová (the song Falling Slowly scooped up an Academy Award for Best Original Song) ONCE, the musical has won 8 Tony Awards including Best Musical and is an original Broadway experience.
ONCE tells the tale of a Dublin street musician who's about to give up on his dream when a beautiful young woman takes a sudden interest in his haunting love songs. As the chemistry between them grows, his music soars to powerful new heights… but their unlikely connection turns out to be deeper and more complex than your everyday romance.

Featuring an impressive ensemble of actor/musicians who play their own instruments onstage, ONCE, shows at the Sacramento Community Center Theater Apr 14 – Apr 19 – (passed) – and the San Jose Center for the Performing Arts Apr 21 – Apr 26 – tickets
---
Storyteller Clare Muireann Murphy Performances

The Irish are known to be storytellers, so it comes as no surprise that Clare Muireann Murphy can spin a good yarn. Dublin born but based in London Clare performs around London theatres and art galleries, as well as many other venues around England, Ireland Europe and the Americas.  She also collaborates with artists, teachers, companies & universities around the world. Her repertoire of tales & shows includes myth, legend, folklore, fables, contemporary personal tales & original stories. Clare has a lively physical style and playful wit that endows the traditional tales with a sense of modern day relevance. Compared to raconteurs and solo performers, Clare uses the platform of story to create shows that are full of observational humour, social commentary, and epic journeys.  Her vocal range and beautiful physicality makes her engaging for audiences of all ages.
"When I first started telling stories, I was drawn to traditional myths and folktales because of their otherness from our modern culture. The more you explore the old tales you see that they are filled with love, sex, betrayal, jealousy, conflict, rage, loss…all the things we find in any modern story because they are the aspects of our own humanity that have interested us forever."
The Shotgun theater invited Murphy to moonlight at Ashby Stage with two of her best; Inisfail and The King of Lies on April 20 and 21 (event passed)
See Clare Murphy perform at the Bay Area Storytelling Festival April 24 – April 26
The 2015 Bay Area Storytelling Festival features Clare Murphy using the platform of story to create a show full of observational humour, social commentary, and epic journeys. Murphy performs alongside storytellers Tim Tingle, Oklahoma Choctaw and an award-winning author and storyteller, singer-songwriter Kate Campbell and Hawaii's first poet laureate, Kealoha. The 29th Bay Area Storytelling Festival, a project of the Storytelling Association of California, at the Orinda Community Center, promotes the timeless, contemporary art of storytelling by presenting today's finest talents. The Festival showcases the power of stories to bridge generations, celebrate diverse cultures, and build and connect communities. 10 minutes from BART or plenty of free parking! Storytelling workshops and open mic "swaps".
For info, visit www.bayareastorytelling.org.
Get 25% off advance online ticket orders with the code MURPHY – click here.
---
Women of Ireland – UICC March 22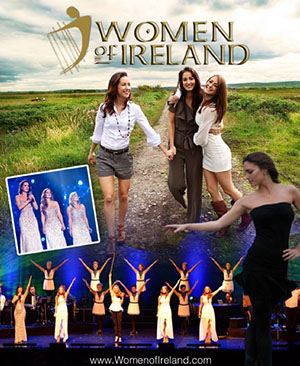 Women of Ireland features an-all female lineup of Irish step dancers comprising three long term lead dancers from Riverdance and Michael Flatley's Lord of the Dance, along with a number of other tantalizing female dancers who excel in other dance disciplines. The show also features very special guest male dancer, the four-time world champion and former lead dancer with Riverdance – Anthony Fallon.
Women of Ireland showcases a select group of female artists during the North American tour in an effort to demonstrate the wealth of talent that exists within Ireland's traditions of music, song and dance. The common theme inherent in all performances will be the presentation of the most revered qualities of Ireland's ethnic music, which will be transported from the Irish fireside to the international concert hall platform. Special significance will be placed on depicting the pure qualities of Irish music in a contemporary setting while the performance will also include well known popular songs which will be given a stirring celtic treatment. more
---
Irish Wit and Wisdom in Progressive America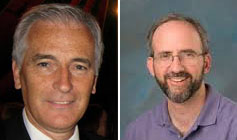 St. Patrick's Banquet, March 8th
RTÉ Presenter & author Myles Dungan, left, and San Jose State History Professor Glen Gendzel present "Finley Peter Dunne and Mr. Dooley: Irish Wit and Wisdom in Progressive America, a History and Reenactment." Myles Dungan and Glen Gendzel's hilarious enactment is a series of crankily spot-on monologues on the state of the States. Though Dunne was writing in the late 19th century, the topics are very contemporary. Don't miss this highly acclaimed encore performance!
Musical entertainment will be provided by Four Shillings Short (see calendar for details)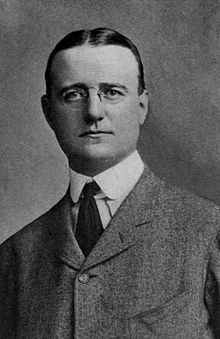 Finley Peter Dunne (July 10, 1867 — April 24, 1936) was an American humorist and writer from Chicago. He published Mr. Dooley in Peace and War, a collection of his nationally syndicated Mr. Dooley sketches, in 1898. The fictional Mr. Dooley expounded upon political and social issues of the day from his South Side Chicago Irish pub and he spoke with the thick verbiage and accent of an Irish immigrant from County Roscommon. Dunne's sly humor and political acumen won the support of President Theodore Roosevelt, a frequent target of Mr. Dooley's barbs. Indeed Dunne's sketches became so popular and such a litmus test of public opinion that they were read each week at White House cabinet meetings.
Myles Dungan is an Irish broadcaster and author. He has presented many arts programmes on RTÉ Radio. Dungan began broadcasting in RTÉ in 1977 as a continuity announcer. He has worked as a reporter for RTÉ Television and RTÉ Radio. He has presented programmes such as Five Seven Live, The Arts Show and Rattlebag on RTÉ Radio 1. He was a regular stand-in presenter on Today with Pat Kenny on RTÉ Radio 1, when Pat Kenny was absent or on holiday. In 1988, he won a Jacob's Award for his radio series, Vietnam. In May 2006, Dungan received a Fulbright Scholar Award for academic study in the United States. He undertook a research project at the University of California in Berkeley, California on Irish-Native American history.
Glen Gendzel is a proud Bay Area native. Born in Oakland, he graduated from the University of California, Berkeley, before leaving the Bay Area to start a far-ranging academic odyssey. He earned M.A. and Ph.D. degrees at the University of Wisconsin, Madison, and taught at the University of Georgia and at Tulane University in New Orleans. Then he was a postdoctoral research fellow at the University of California, Irvine, and spent several years teaching at Indiana University-Purdue University Fort Wayne (IPFW) before coming back to the Bay Area to teach at San Jose State. Glen has published articles, book chapters, encyclopedia entries, and reviews on subjects ranging from California mythology, politics, and migration to the baseball business, social memory, and McCarthyism.
---
2015 San Francisco Rose of Tralee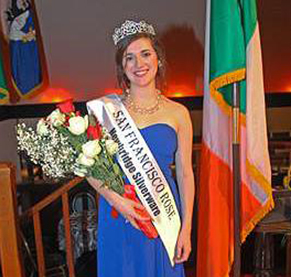 An evening of entertainment at UICC hosted by Michael Finney – and the search for the San Francisco Rose is over! Marisa Conroy came away with the title and you can check out Donagh McKeown's video here to see more of the night's fun on stage at the UICC.
Bay Area Roses have been heading to Tralee since 1962…see past Roses at SF Rose website
---