Irish Artists in SF • Closes Apr 5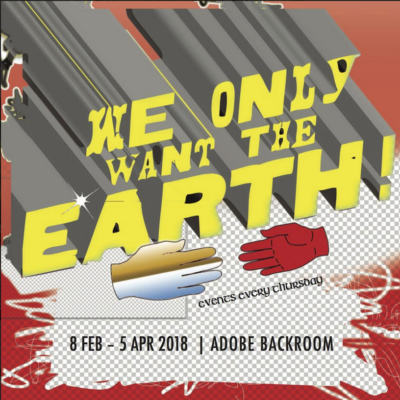 Adobe Books Backroom Gallery, 3130 24th St., San Francisco. Reception March 29th 5:30-7:30pm
We Only Want the Earth! features contemporary Irish artists Mark Curran, Michaële Cutaya, Ella de Burca, Catherine Delaney, Doireann ni Ghrioghair, Sean Lynch, and Tom Molloy in an exhibition curated by Jim Ricks. Every Thursday, over the course of two months, politically motivated Irish artists' work is on view, informed by the officialness of Irishness, the Irish state, and the absurdo-political methodologies of Dadaism, tracing origins to 1916. The title of the show comes from the writings of James Connolly, and the works relate back to the current state and mood in Ireland post-financial boom: lingering austerity measures, civil liberties, the looming crises of reactionary Nationalism from both the US and the UK and the struggle to legalize abortion. As such, themes of national identity, artistic value, and financial capital are prevalent. All of the artists work intimately with complex political issues revealing different sensitivities through skillful actualization.
5:30-7:30 Thursdays. Feb 15 Performance with Rachelle Bussieres; Feb 22 Reading of Finnegans Wake; Mar 8 Sean Lynch and Mark Curran videos begin, Mar 15 Uilleann pipes mashup concert with Timothy Hill, Mar 29 Closing with the Irish Consul General and celebration.
For more information email Curator Jim Ricks at [email protected]
---
Fine Art Photography from Ireland • Los Gatos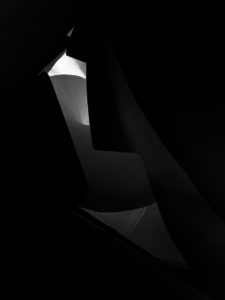 Stunning exhibition of abstract, architectural fine art photography by Cork-based artist Roseanne Lynch is on view at Whitney Modern Gallery, Los Gatos.
'Eloquent proof' is a play on the term 'elegant proof' used in a 2015 dialogue between photographer Roseanne Lynch and a research mathematician. From this Lynch saw the resemblance between how a mathematician and an artist describe their research practices, both driven by curiosity to find particular outcomes. The term 'elegant proof' describes a novel and refined resolving of an exact mathematical problem, while her play on words allows something searching, uncertain and communicative.
Lynch's photographical architectural studies made in early 20th century French modernist houses, including Eileen Gray's E 1027, are an exploration of her experience of designed space, rather than a documentary of the various sites. She approaches her work with the question 'What could a photograph that I make here do?' whereas a mathematician looks for a one true unyielding outcome. Lynch rather brings the viewer into a photographic enquiry of space and time, and presents a question with her photographic evidence of her bodily engagement with place.
Whitney Modern Gallery, 24 N. Santa Cruz Ave
Photo Exhibition, Madrone SF •  to Mar 11

In the Company of Lawyers: Photos by Pat Goggins closes March 11, Madrone Art Bar, San Francisco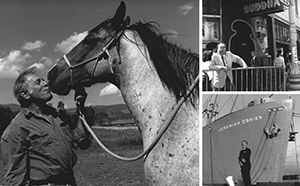 For 34 years, from 1961-1994, Pat Goggins sold a million law books to lawyers – the essential tools of the trade in an era before the internet. During this time, Pat studied his clients – observing them in law schools and witnessing them representing clients. He watched many become judges and public servants at all levels. Pat found the law to be a noble process that serves to help people. He admires the contributions of lawyers in our communities and for society – participating with them in causes and seeing them in leisure time. After retirement, he began capturing just a few of the many lawyers Pat knows and loves in their off-duty moments with his old Hasselblad film camera.
His 2018 exhibit of black and white photographs, In the Company of Lawyers, gives us a glimpse into the distinctive lives of various attorneys, and reveals hints of why Pat appreciates their humanity.
---
Aon mhac tíre, nó roinnt mic tíre • Counterpulse Theater March 17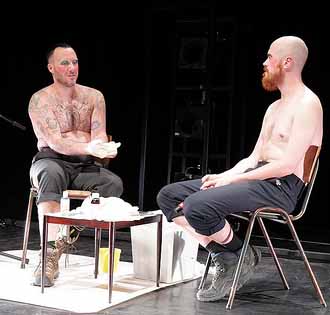 Aon mhac tíre, nó roinnt mic tíre (phonetics=ain whak teerah, no roynt mic teerah) is a new queer Irish epic in three parts
A walk, a poem, a duet with a canoe…
Part of the CounterPulse festival, this performance features two Irishmen Mica Sigourney and Ruairí Ó'Donnabháin who walked alongside the 303 mile Irish border, looking for midlands, mid folks and in-betweeners.
This duet traces a border, looking for midlands, mid folks and in-betweeners. It describes the familial lineages of an Irish emigrant and an Irish native, both aerach; both with aspirations to discover or uncover a future by squinting at the past.
mic tíre is a performance in three language sets: Gaeilge, English and Dance.
"499 km de theorainn chun siúl – níl a fhios againn cé chomh eile a freagra a thabhairt ar cad atá ag tarlú."
Post show discussion at 9:30pm with the artists facilitated by Catherine Barry from Irish Culture Bay Area and Emer Martin, writer and novelist. tickets
---
Dylan Moran • March 16, 17

Dylan Moran – The star & co-writer of cult TV comedy Black Books lives up to his reputation as one of the top names in British comedy! In this new show
"Moran is thoughtful, debonair and erudite, ambivalent and mildly embarrassed by all the attention. His comedy has the rambling feel of a free-associated yarn, but there's a sturdy structure that keeps him moving from topic to topic. There's more on his mind than laughs, or at least, that's the image he projects before the punch lines fly." New York Times
Friday, March 16th at Regency Ballroom, San Francisco, March 17th at Montgomery Theater, San Jose tickets
---
Good People • Feb 2-18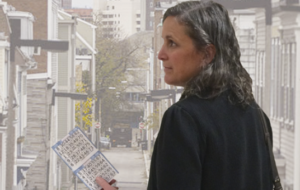 Cinnabar Theater, Petaluma, presents Good People, a play by David Lindsay-Abaire, directed by Michael Fontaine.
Welcome to South Boston, where a night on the town means a few rounds of bingo, this month's paycheck covers last month's bills, and Margie Walsh has just been let go from yet another job. Facing eviction and scrambling to catch a break, Margie thinks an old fling who's made it "out" might be her ticket to a fresh new start. With his signature humorous glow, Lindsay-Abaire explores the struggles, shifting loyalties and unshakeable hopes that come with having next to nothing in America. more
---
The Heart of an Irishwoman

• Feb 4
Irish actor Sheelagh Cullen in a tour de force performance along with Katherine Trimble (singer) and Bella Issakova (violin), take us home to the heart of great Irish women in an afternoon of literature, song and music. From the producer of An Irish Christmas. Vacaville Performing Arts Theater tickets
---
David Nihill Book Reading and Comedy • Jan 24
Join bestselling author and Dubliner David Nihill for a night of laughter and learning. David will be talking about his year spent pretending to be a famous comedian on tour in the US in an effort to overcome his fear of public speaking. A terrible plan by his own admission but an entertaining one at least. Early bird tickets include a signed copy of his book and drinks (for the first 50 to register).
General Assembly, SF 6.30pm tickets
---
Magic Theatre presents Barbara Hammond's The Eva Trilogy at Fort Mason Center for Arts & Culture
The Eva Trilogy is a three-play cycle that appears in a single production on stage together for the first time at Magic Theatre.
Each play in the trilogy has its own perspective, landscape, and atmosphere. The three plays — Eden, Enter The Roar, and No Coast Road — are a lyrical Irish epic spanning 30 years in the life of a rebellious Irish expatriate named Eva.
The plot centers on Eva's return to Ireland from Paris when her ailing mother begins to falter, where she then makes a fateful decision about her mother that cannot be undone. The choice Eva makes achieves legendary status in her community and haunts her for the rest of her life — the evolution of Eva's character continues throughout the trilogy. more
---
Daughter of a Garbageman, Los Gatos • October 6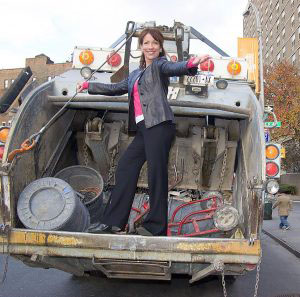 Back to the South Bay by popular demand! One night only at the Los Gatos Irish Writers' Festival.

"Daughter of a Garbageman" is a tale of Maureen Langan's 1970's upbringing in New Jersey. Her Irish mother and Bronx-born father, a New York City sanitation worker, told her to work hard, get educated and life would reward her.
Maureen Langan is a journalist turned standup comic and talk show host. Maureen has performed on Broadway with Rosie O'Donnell and has opened for Steven Wright, Dennis Miller, Joy Behar and Gladys Knight.  She's been featured on HBO, Gotham Live, Comics Unleashed, CBS, FOX, and HLN.  She's performed at festivals in Canada, South Africa, Switzerland, Ireland, and the UK. Daughter of a Garbageman completed a month-long run at the Edinburgh Fringe Festival in Scotland in August.
"She has something to say about family, relationships, self-acceptance and American culture and is willing to be completely honest without sacrificing her killer since of humor." –SF Examiner
Tickets: $15 – $20
---
The Eva Trilogy • Magic Theater, Oct 19 – Nov 12

Barbara Hammond's The Eva Trilogy is a lyrical Irish epic spanning thirty years over the course of three plays: Eden, Enter The Roar, and No Coast Road. In Hammond's trilogy, an Irish expat named Eva returns home from her rebellious life in Paris and makes an irreparable choice when her ailing mother's fate is placed in her hands. Her decision becomes legendary within her community and proceeds to haunt her through the rest of her life. Each play in the trilogy champions its own theatrical landscape, reflecting the tremendous range of Hammond's writing and the evolving state of her subject. Magic will be the first theatre to take on all three parts in a single production. Julia McNeal stars as Eva.
---
Eugene O'Neill Festival, Danville • September 2017
The 18th Annual Eugene O'Neill Festival takes place in Danville, CA, from September 1-30, and celebrates the Nobel-winning writer with events around town, and at the National Historic Site of Tao House – where O'Neill wrote his most celebrated plays.
This year celebrates the great tradition of Irish storytelling with powerful and playful productions of Eugene O'Neill's A Touch of the Poet and John Millington Synge's The Playboy of the Western World.
On September 7, the grand tradition of Irish story-telling and music will be proven in "Ballads and Blarney: An Evening of Traditional Irish Music and Song." The evening features the UICC's storyteller Donagh McKeown, and singer Erin Ruth Thompson with Cormac Gannon (on guitar and uileann pipes), Kenny Somerville (banjo and mandolin), and John Caulfield (fiddle and mandolin).
Other events include a historic tour, hikes, and an evening of Irish storytelling with the all with strong Irish roots.  

"Both plays feature characters who swear by a fantastic story of heroic deeds only to have their stories catch up with them," says Eric Fraisher Hayes, the O'Neill Foundation's director of artistic programs. "Their reckonings are both comical and tragic, displaying the resilience of the Irish people."
For more information visit The Eugene O'Neill Foundation website
Swift Justice, Bellarmine • July 5-8
Bellarmine Alumni Theatre's production of Swift Justice chronicles events surrounding the 1933 kidnapping and murder of young Brooke Hart, a Bellarmine alumnus and heir to the Hart Department Store family fortune. The subsequent vigilante hanging of the suspects in St. James Park is one of San Jose's darkest moments. The drama was written by former San Jose Mayor Tom McEnery '63 and his nephew, John McEnery '86, based upon the book written by the late San Jose Mercury News writer Harry Farrell. more
---
SF Mime Troupe WALLS • July 4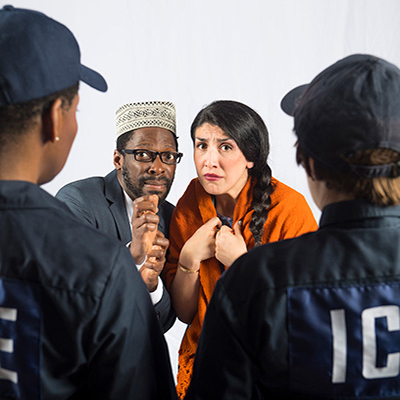 Written by Michael Gene Sullivan – the Tony-Award mime troupe's performance asks "How can a nation of immigrants declare war on immigration?"
Mary Jones (Velina Brown) knows all about fear. As a top agent for I.C.E. – Immigration and Customs Enforcement – she knows how to stoke fear to keep her country safe. Fear of people like Bahdoon Samakab (Rotimi Agbabiaka), a Somali refugee escaping oppression, fear of Cliodhna Aghabullogue (Lizzie Calogero), an Irish woman yearning to be American, and fear of Zaniyah Nahuatl (Marilet Martinez), whose family comes from… here. As a foreigner in a land her people have worked for thousands of years suddenly Zaniyah is a criminal, an illegal, a "bad hombre." What part of herself will this American give up to pass as "American?" Will she? Can she? Should she? Can someone leave part of themselves behind without losing their mind? And is it better or worse that she crossed the border to find Agent L. Mary Jones – the woman she loves?
Cedar Rose Park, Berkeley, July 2;  Part of SF LaborFest Dolores Park, July 4, Live Oak Park, July 8 & 9
---
The Memory Stick, SJ Stage • April 5-30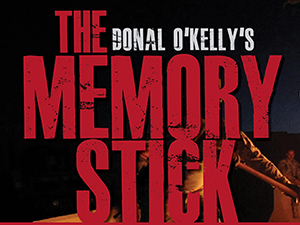 World premiere of The Memory Stick at San Jose Stage, written by Donal O'Kelly, award-winning Irish playwright and actor.

Cultures collide when Bridget, a young Chicagoan, meets a Lakota Sioux and a fellow American from Jersey on an army base in Kandahar, Afghanistan. But it isn't long before they discover they have more in common than expected as secrets are revealed that ultimately turns one of them into a whistleblower suspect. Mystical Native American and Irish history blends magic, politics and realism in this suspenseful examination of the 1916 Easter Rising.
What makes a soldier rebel against his own army? Vivid storytelling and personal mythology have dangerous real-world consequences in this philosophical thriller. The Memory Stick examines uncertain memories of uprisings in Dublin and Wounded Knee; decades of heritage and resistance echo today in a powerful, lyrical drama about the cost of standing up against all odds. more
---
December 2016
An Irish Christmas • Napa Dec 1, Mountain View, Dec 21
(event has passed) Dancers dance through the generations over brooms, on half doors, around butter churns, into the world of mythology and out again. Songs spinning out of the mists and into the familiar Silent Night, Little Drummer Boy and Carol of the Bells, and superb music of the pipes, flutes, fiddles, and bodhráns are just the beginning of this great Irish night.
An Irish Christmas brings just about everything to the table with a superb team of Irish traditional musicians, dancers from the Kerry Dance Troupe lead by Scott Doherty (Riverdance & Lord of the Dance), and the Kerry Irish Productions voice squad.
Journey through Christmas in Ireland and celebrate the great tradition of butter making, chase the wren on St. Stephen's day, draw down the half door for spectacular dance, enjoy superb music-making and singing of Christmas carols in an unforgettable Irish night.
7:30pm – Mountain View, Center for the Performing Arts, CA more
---
The Night Alive • Nov 16 – Dec 11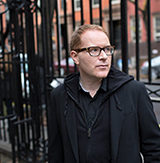 Conor McPherson's "The Night Alive" runs through Dec 11.
"A stunner! So fresh and full of vital poetry that you'll cling to every word." -The Wall Street Journal
In a drama by turns gritty, heartwarming, and wickedly funny, the lives of down-and-out Dubliners Tommy and Aimee intersect in a sequence of events that may change them forever. As we peer into their lives, we witness the new choices they face: choices that present the possibility of hope and redemption amid despair.
Tommy's not a bad man. He's getting by renting a run-down room in his Uncle Maurice's ramshackle Dublin house and doing his best to avoid his wife and kids rolling from one get-rich- quick scheme to the other with his friend Doc. But when he rescues Aimee, a mysterious woman, escape from squalor seems possible. Together there's a glimmer of hope they could make something more of their lives. Something extraordinary, perhaps. With inimitable warmth, humor and heart, Conor McPherson's award-winning play deftly mines humanity found in the most unlikely of situations. The Stage, San Jose
Save 20%* use code: FALL20
---
Irish Christmas in America • Berkeley, Dec. 1, Santa Cruz Dec. 2
Produced by Sligo fiddler Oisín Mac Diarmada, the popular and family friendly Irish Christmas in America show features top Irish music, song and dance in an engaging performance rich in humour and boundless energy. The 2016 tour features special guest singer Niamh Farrell, a Sligo vocalist who has toured with UK singer/songwriting star David Gray. Niamh teams up with legendary West Kerry singer Séamus Begley, famous for his charming wit and stunning voice. more
---
November
Major Barbara • Mountain View, to Nov 20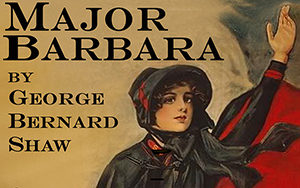 Which is a greater danger, the decline of morality and virtue, or rampant poverty, sickness, and deprivation? Are wealth and warfare to be despised if they are the fastest means to lifting the general populace out of misery? Coming at the height of the election season, Pear Theatre in Mountain View presents George Bernard Shaw's classic, Major Barbara, a thought-provoking look at human nature, morality, religion, and social engineering. The play shines the light of Shaw's analytical wit on serious questions that continue to impact the state of our union.
"Can poverty and happiness coexist? Is money the root of all evil, or of all good?" asks director Craig. "Shaw created this very funny play, with these diverse characters – some lovable, some exasperating, all very human. And into this comedy he inserts questions, ideas – leading the audience into a philosophical mine field. Shaw is essentially asking audiences to question their preconceived notions with this play. As he once said, 'Progress is impossible without change, and those who cannot change their minds cannot change anything."
The title character of Major Barbara is a selfless, strong woman who has joined the Salvation Army with a desire to serve the downtrodden and save men's souls from wickedness. She also happens to be the daughter of the wealthy military industrialist, Andrew Undershaft; whose business of munitions provides him the opportunity to employ many of those same downtrodden and allow them a chance to support themselves. Each desires to convert the other to their notion of salvation, as the social mores of the last century slowly erode.
Friday, October 28, 2016 to Sunday, November 20, 2016 more
---
Charlotte Headrick on Irish Women Playwrights • November 20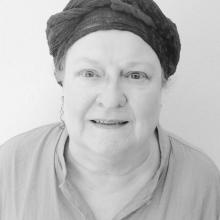 ILHS Speaker Series continues with Dr. Charlotte Headrick, Ph.D.in drama from the University of Georgia, and professor of Theatre Arts at Oregon State University. She has directed the American Premieres of several Irish plays and is widely published in the field of Irish Drama and has also presenting numerous papers nationally and internationally on Irish women dramatists. Her research specialty is Irish women dramatists.  In the spring of 2013, she was a Moore Visiting Fellow at National University of Ireland, Galway where she was working on a production history of Eclipsed by Patricia Burke Brogan. UICC 5pm
---
Dylan Moran • Regency, SF Nov 12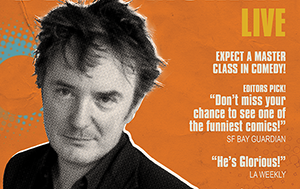 Dylan Moran is an Irish comedian, writer, actor and filmmaker. He is best known for his sardonic observational comedy, the UK television sitcom Black Books and his work with Simon Pegg in Shaun of the Dead.
Receiving rave reviews, Off The Hook, is a hilarious glimpse in to Moran's unique take on love, politics, misery and the everyday absurdities of life all delivered with poetical panache. Prior to his return visit to North America, Moran has toured Off The Hook in theaters throughout the UK, Australia and South Africa.
Regency Ballroom, San Francisco more
---
Outside Mullingar • October 5-30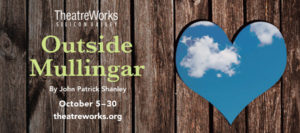 Tony Award Nominee, Best Play 2015 / Regional Premiere
John Patrick Shanley, the Oscar, Pulitzer, and Tony Award-winning author of Moonstruck and Doubt conjures up a wry and wondrous romantic comedy with a dark Irish twist. Family feuds and rustic fences have kept two eccentric, lovelorn neighbors apart since childhood, but in this passionate, compassionate Broadway hit it's never too late to take a chance on love.
25% discount code: IRISH25
Directed by Robert Kelley
Outside Mullingar runs approximately 1 hour and 45 minutes, with no intermission.
October 5—October 30, 2016, Mountain View Center for the Performing Arts
---
May Events
San Francisco International Arts Festival • to June 5
Kate Perry in the Very Perry Show

May 26 – June 5. From Northern Ireland, the SF International Arts Festival features solo performer Kate Perry in the Very Perry Show. Called a "major talent" at The 2015 Edinburgh Festival Fringe, Kate Perry presents a happy hour of acutely observed and quirky monologues reflecting her unique view on life. She portrays a wonderful array of characters ranging from five to seventy years old. Whether it's Mary Peachy-Bender, an Amish woman with shoofly pie envy, Jimmy the digital vigilante man with a van or Carmel, a celebrity obsessed old age pensioner. Each is portrayed with chameleon like skill, humor and charm. It's going to be a Very Perry Experience! Facebook event page
Other international artists performing at the Festival include: choreographers Lora Juodkaite from Lithuania making her US debut with an evening length piece titled Atmintis (Memory), Shang-Chi Sun from Taiwan with the male duet Traverse, T42 Dance Project a Euro – Japanese collaboration based in Switzerland with Another Chopstick Story and a new work to be created by Surya Berthomieux from France in collaboration with San Francisco composer Sascha Jacobson.
Americanitis Presents the Seagull and Other Birds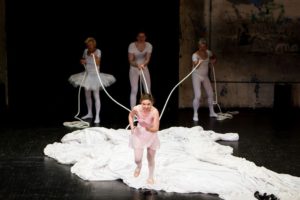 (event has passed) May 26-28. The Seagull and Other Birds is a roller coaster reimagining of Anton Chekhov's much-loved comic masterpiece. The performance centers around a concise new version of The Seagull integrated with a number of works specially commissioned by the Republic of Ireland's premiere theater company. Through the wormhole of the new work, Chekhov's characters find themselves in extraordinarily different contexts: classic plays, TV shows, YouTube and stuff they've just made up. The result is playful and uncompromising – expect lots of talk about art, some action, and tons of love.
Pan Pan Theatre is the longest-established contemporary theatre company in Ireland, founded in 1991 by co-artistic directors Aedín Cosgrove and Gavin Quinn. The company has constantly examined and challenged the nature of its work and has resisted settling into well tried formulas. Developing new performance ideas is at the centre of the company's raison d'être which is born from a desire to be individual and provide innovation in the development of theatre art. All the works created are original, either through the writing (original plays) or through the totally unique expression of established writings. Facebook
The San Francisco International Arts Festival takes place at Fort Mason Center for Art and Culture • May 19 – June 5, 2016. For more information, visit the festival website
The Least of Them, Z Space SF • May 12-14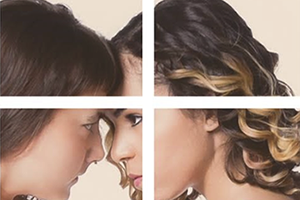 In the company's 9th home season, The Least of Them, the David Herrera Performance Company seeks out to examine perceived notions of identity that people have toward skin tone while challenging its audience to reflect and confront their own biases. Featuring new music composed and performed by Colm Ó Riain, Adam Starkopf  & Josh Roberts, the performance asks what drives communities to set up political, racial, and literal division lines between shades of brown, white, and black?  more
April Events
An Act of God  • to Apr 17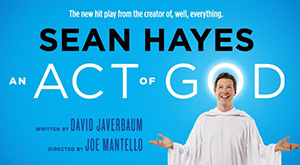 God takes the form of Emmy Award winner Irish-American actor Sean Hayes in An Act of God, a 90-minute comedy where the Almighty and His devoted Angels answer some of the deepest questions that have plagued mankind since Creation. Coming to the SHN Golden Gate Theatre straight from Broadway, the production uses the playhouse configuration, created by Tony Award-winning, San Francisco based scenic designer Douglas Schmidt. The production is based on the critically acclaimed book written by God and transcribed by David Javerbaum, a 13-time Emmy Award winner for his work as a head writer and executive producer for The Daily Show with Jon Stewart. Discounts available to Irish Culture Bay Area subscribers – use promo code "ICBA"
March events
Word for Word Performances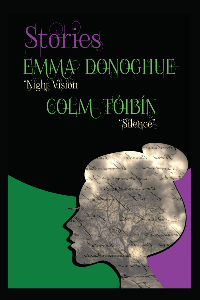 To April 3rd. Word for Word's latest full production features performances of stories by Emma Donoghue and Colm Tóibín at Z Space, Florida St. San Francisco, from Feb 24 – April 3. Use code "ICBA" for $5 discount on tickets. See dates
"Night Vision", Directed by Becca Wolff
Emma Donoghue's "Night Vision", from The Woman Who Gave Birth To Rabbits, tells of young, blind Frances Browne who thrived on education when it was allowed her, and whose determination made her one of Ireland's most renowned poets.
"Silence", Directed by Jim Cave
In "Silence", from The Empty Family, Tóibín recreates the story of the transient and intense love-affair between Lady Gregory and the young poet Wilfrid Scawen Blunt. Their affair was secret, but partially revealed in the love-poems she gave him to publish as his own work. Her self-containment and reserved passion are impressively imagined: women's interior lives are one of Tóibín's great strengths. These stories combine to provide an evening showing the power of the word, the thirst for learning, and the profound desire to create. more
---
February events
2016 Rose of Tralee Events

The Rose of Tralee festival is an international competition which is celebrated among Irish communities all over the world. The festival, held annually in the town of Tralee in County Kerry, takes its inspiration from a nineteenth-century ballad of the same name about a woman called Mary, who because of her beauty was called The Rose of Tralee. Today, the festival gathers Irish women from all over the world as a celebration of the "aspirations, ambitions, intellect, social responsibility and Irish heritage" of modern young women.
2016 Roses and Rosebuds Orientation • January 10
San Francisco's Rose of Tralee event takes place on February 20th at the United Irish Cultural Center, but there is a January 10th informal event where the Rose Center team give a briefing to entrants on the format of Rose Selection and how they need to prepare. This is also an ideal opportunity for entrants to meet and mix with each other, and with the United Irish Cultural Center team. 2015 Rose Marisa Conroy will give a brief presentation on her experience.
Rosebuds are also encouraged to come to meet the Roses, understand their role in the Selection Night, and hear a special presentation by our 2015 International Rosebud Michela Mann about her experience in Tralee as the Kerry Rose's Rosebud.  see calendar for more
Rose of Tralee Selection Dance • February 20
San Francisco has celebrated the Rose of Tralee since 1962. Hosted at the United Irish Cultural Center, the night's entertainment consists of stage interviews and performed talents by the Rose candidates, performances of local Irish dancers, and crowning of the 2016 San Francisco Rose, followed by a dance with live band. Food and no host bar provided by the United Irish Cultural Center. All ages welcome.
see calendar for more details
---
January events
Songs of Freedom • January dates
The James Connolly Easter Rising Tour 2016 – January 10th to 30th, 2016.
Using James Connolly's own songs along with others made famous in Ireland's fight for independence, Mat Callahan and Yvonne Moore perform a spirited tribute to the rebels of Easter Week and the leadership of James Connolly. From the publication of Songs of Freedom in 1907 to the declaration of the Irish Republic on the steps of the General Post Office in Dublin 1916, Connolly's vision was a beacon in the struggle for liberation.
See calendar listing for Bay Area dates and venues
---
December events
James Joyce's The Dead • UICC, Dec 17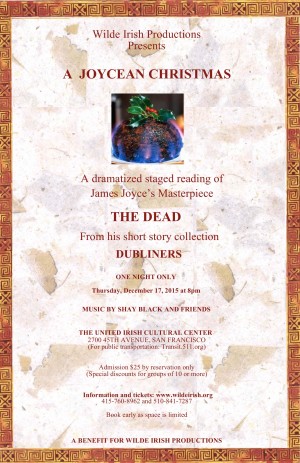 Wilde Irish Productions presents a dramatized staged reading of the James Joyce's masterpiece The Dead at the United Irish Cultural Center for one night only. From Joyce's short story collection Dubliners, join Greta and Gabriel Conroy as they attend the annual Christmas party of their aunts the Misses Morkans in their home on Usher Island, Dublin. It is the Feast of the Epiphany, early in the 20th century. Join in an evening of music and dance and the very best in story telling. See calendar for details
---
The Seafarer, Berkeley • through December 20
A hilarious comedy by one of Ireland's best playwrights Conor McPherson, The Seafarer is set on Christmas Eve in Baldoyle, a coastal suburb north of Dublin City. The play centers on James "Sharky" Harkin who attempts to stay off the bottle during the holidays as he contends with his irascible brother Richard and his own haunted conscience, but Richard is committed to celebrating the season with a cast of quirky and endearing characters. One by one the party grows and the ensuing card game has life or death ramifications due to the addition of a mysterious stranger from Sharky's past. Nominated for multiple Tony Awards as well as the Laurence Olivier and Evening Standard Awards for Best Play, The Seafarer promises to be the high point of your holiday season entertainment.
Directed by Michael Storm and featuring Justin DuPuis, Kevin Karrick, Michael Storm, Don Wood, Clive Worsley.
"…dark and enthralling Christmas fable of despair and redemption…tingles with the author's acute and authentic sense of what is knowable and unknowable in life…the pick me up play of the season."
—The New York Times
The Live Oak Theatre, Berkeley. $25 regular, $15 seniors, $10 students theatrefirst.com/tickets or call (510) 981-8150.
Irish Culture Bay Area Subscribers Special Discount $5 off (promo code: ireland)
---
Winterland Celtic Christmas • December Dates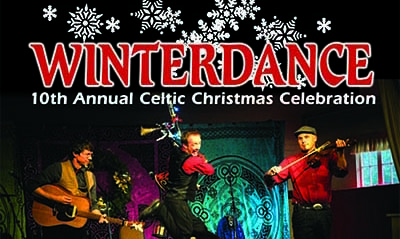 Molly's Revenge, starring David Brewer, John Weed and Stu Mason and guest vocalist Christa Burch along with the Rosemary Turco Irish Dancers provide a festive evening of music, song and dance with a Celtic twist.
"There is an engaging freshness and yet an impressive maturity in their playing. There is also a lovely balance of repertoire, alternating a familiar with a most arcane selection of tunes and songs." –Mick Moloney, National Heritage Award recipient.
Trinity Cathedral, San Jose, December 11 – see calendar listing for more information.
Don Quixote's Felton, December 3 – see calendar listing for more information.
---
Irish Christmas In America • December 12, 13
An exuberant holiday celebration with high-energy Irish music, dance, and storytelling featuring All-Ireland Fiddle Champion, Oisin Mac Diarmada from the award-winning group, Teada; West Kerry 'Singer of the Year' & button accordionist, Seamus Begley; Uilleann piper & flute player, Sean Gavin; Harpist & concertina player, Grainne Hambly; Irish singer & flute player, Teresa Horgan; Champion Irish step dancer, Samantha Harvey

Now in its 11th year, this atmospheric, family-friendly production is rich in history, humor & boundless enthusiasm. Bringing to life ancient customs, the evening will be filled with lively traditional tunes, evocative Irish ballads & carols, stirring narration, and thrilling Irish step dancing. Visit the website for more information. 

Freight and Salvage, Berkeley, December 13. tickets
Kuumbwa Jazz Center, Santa Cruz, December 12. tickets
---
November Events
Riverdance 20th Anniversary Tour • November 2015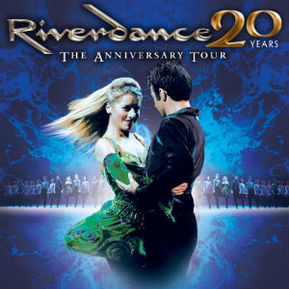 The international Irish dance phenomenon is back by popular demand, drawing on Irish traditions and cultures in an innovative and exciting blend of dance, music and song. Of all the performances to emerge from Ireland in recent decades, nothing has carried the energy and the spectacle of Riverdance, composed by Bill Whelan, produced by Moya Doherty and directed by John McColgan. Riverdance – The 20th Anniversary World Tour comes directly to North America from a sold out run across Europe and Asia. Visit Riverdance site for more show information. See calendar for venue info and show times.
Read interview with Emma Warren, principal dancer here

November 24-29 • Broadway San Jose
Discounted Tickets! San Jose Show  (promo code ICBA)
---
---
An Irish Christmas • Folsom, CA, Nov 27-29

An Irish Christmas brings a celebration, of life through storytelling, music song, and dance in a night that sparkles with life and holiday cheer. "Spectacular Irish dance that leaves everyone with the urge to grab their loved ones and dance down the aisles, drawing cheers and chants from the crowd as they effortlessly perform complicated dance that appears as simple as breathing!" – The Village News
The Kerry Dance Troupe was established by Kerry Records, an Irish owned production company based in Los Angeles, with the intention of promoting and celebrating Irish culture and its rich traditions through the medium of music, dance, song and storytelling. Kerry Records' Irish productions are presented in performing arts centers throughout the United States.
Harris Center, Folsom. November 27th-29th. Check calendar for updates
Comedy Night Barrel House SF • November 18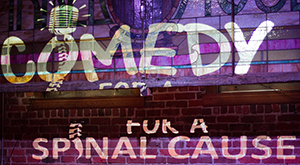 Join Dublin comedian David Nihill and friends for a great night of laughter and community with a very special group of people and an even more special cause, Comedy for a Spinal Cause, Wednesday November 18th at the Barrel House, SF. All funds raised on the night will go to Arash Bayatmakou, who suffered a spinal cord injury and is undergoing extensive therapy. Tickets
October Events
Once, The Musical • through Nov 1
Orpheum Theatre San Francisco
Based on the 2006 Oscar winning indie sleeper-hit, Once is the low-key Broadway hit that has re-defined the modern musical, telling the story of a wistful Dublin romance.
Told in a rapturous pub, the audience is invited to join in with the actors/musicians, who's double talents heighten the organic feel of the show, creating an irresistible hootenanny that keeps you at the heart of the action, with songs such as 'Falling Slowly' and 'Leave'.
With choreography and a charming, minimalistic approach to staging that The New York Times called distinctive and unlike anything previously seen on Broadway, this swelling and celebratory production will pull at your heartstrings with its existential and accepting nature that encompasses everybody. more
Discounted Tickets! San Francisco Show  (enter Promotional Code ICBA)
---
For the Love of Comrades • Sep 12 to Oct 11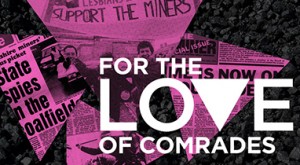 New Conservatory Theatre, SF. This acclaimed new play from Northern Ireland uncovers the largely unknown but fascinating alliance between Welsh miners and the lesbian and gay community in Thatcher-era Britain.  Beneath the heel of oppression, the two groups discover that standing together makes for the strongest union of all. By Micheál Kerrigan, with Script Development by Patricia Byrne and Mary Connors. Directed by Jeffrey Hoffman. See calendar for showtimes and dates.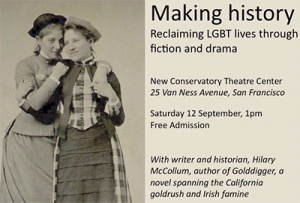 On Sep 12, New Conservatory Theatre hosted the American launch of Hilary McCollum's historical novel, Golddigger, a love story and epic quest spanning the California gold rush and Irish famine. At this event, Hilary discussed the role of fiction and drama in reclaiming the hidden histories of the lesbian, gay, bisexual and trans communities.
---
Readings of Emma Donoghue's Works • Oct 8, 18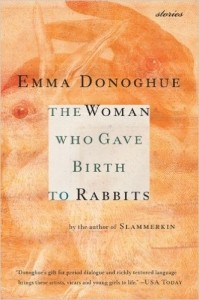 Word for Word Performing Arts Company is an ensemble whose mission is to tell great stories with elegant theatricality, staging performances of classic and contemporary fiction. On October 8, Word for Word presents "Night Vision" by Emma Donoghue. The first, is on Thursday, October 8, at 7 pm, and called "Night Vision," and is about the childhood and education of the young girl Frances Browne who grew up to be "the blind poetess of Donegal." The second, on Sunday, October 18 at 3 p.m., is "The Long Way Home," set in 1870's Arizona – less Irish in subject matter, but still a great piece by the brilliant Ms. Donoghue.
Z Below, 470 Florida, SF – more
---
September Events
Good People • Aug 27-Sep 6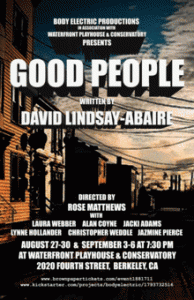 Body Electric Productions in Association with Waterfront Playhouse & Conservatory in Berkeley presents Good People, a play by David Lindsay-Abaire.
"Welcome to Southie, a Boston neighborhood where a night on the town means a few rounds of bingo, where this month's paycheck covers last month's bills, and where Margie Walsh has just been let go from yet another job. Facing eviction and scrambling to catch a break, Margie thinks an old fling who's made it out of Southie might be her ticket to a fresh new start. But is this apparently self-made man secure enough to face his humble beginnings? Margie is about to risk what little she has left to find out. With his signature humorous glow, Lindsay-Abaire explores the struggles, shifting loyalties and unshakeable hopes that come with having next to nothing in America." -Dramatists Play Service
"David Lindsay-Abaire pays his respects to his old South Boston neighborhood with this tough and tender play about the insurmountable class divide between those who make it out of this blue-collar Irish neighborhood and those who find themselves left behind. The scrappy characters have tremendous appeal, and the moral dilemma they grapple with–is it strength of character or just a few lucky breaks that determines a person's fate?– holds special significance in today's harsh economic climate."–Variety "Shot through with aching authenticity, GOOD PEOPLE is that rare play that is both timeless and completely keyed into a specific moment in American life without the need to grasp for topicality. Bringing the same clear-eyed emotional observation that distinguished his Pulitzer winner, Rabbit Hole, David Lindsay-Abaire has crafted another penetrating drama about deeply relatable issues, albeit this time with more warming doses of humor." – Hollywood Reporter
"Wonderful. This isn't a manipulative tear-jerker or a simplistic diatribe. GOOD PEOPLE is poignant, brave and almost subversive in its focus on what it really means to be down on your luck." – NY Post.
Tickets go on sale August 18. See calendar for more details
---
August Events

Foundations of Mind Conference • August 13-15
Foundations of Mind II : A Dialogue of World Views, co-sponsored by the Cognitive Science Society of Ireland.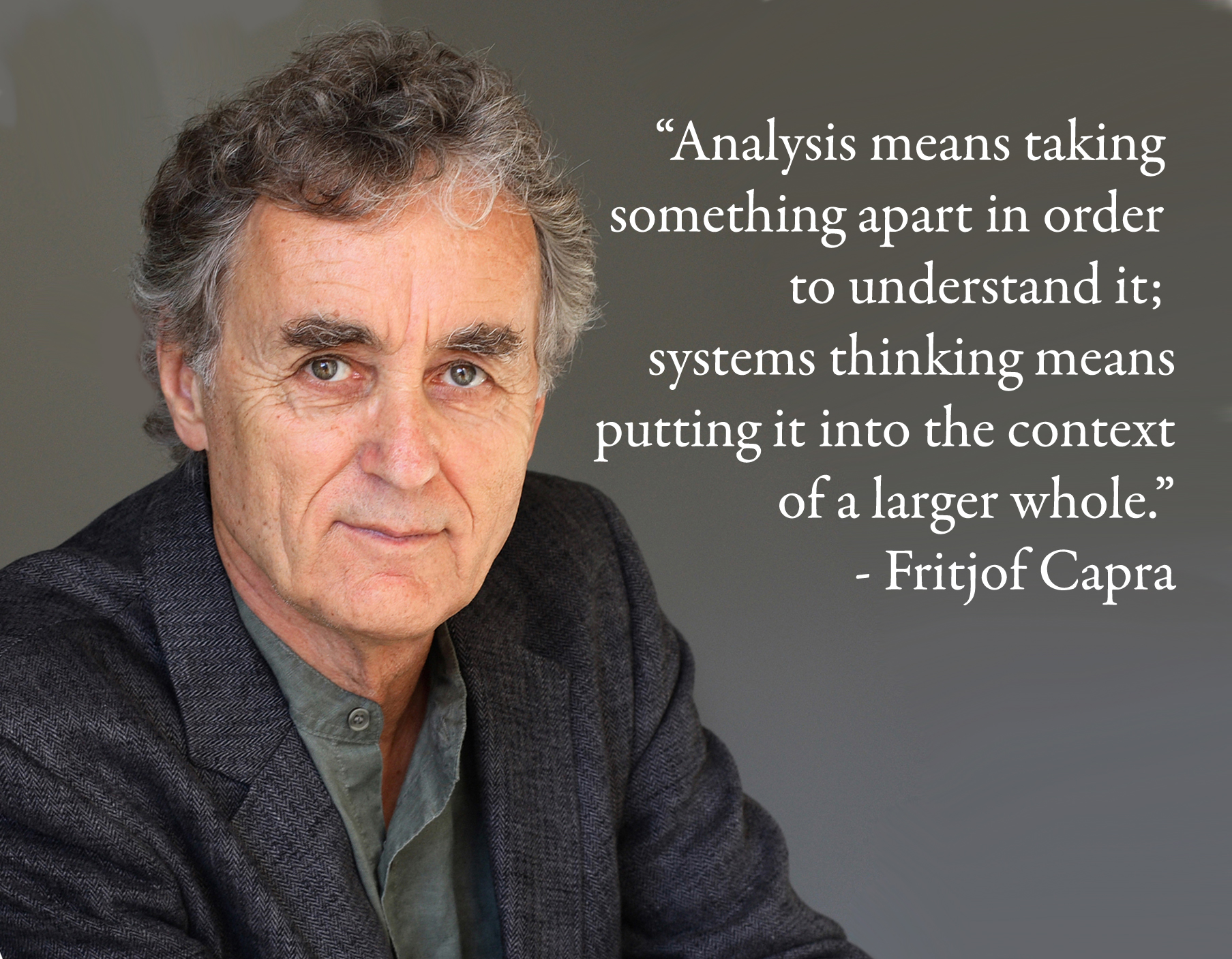 This year's conference examines the rapidly-changing 21st century intellectual, social, and religious landscape in these categories: the science-religion dialogue; the foundations of physics, biology, and consciousness studies.
See calendar for details
JUNE EVENTS
The Pillowman – Breadbox Theatre SF • June 12-27
Life imitates art in this dark comedy and winner of two Tony Awards and Olivier Award for Best Play. Martin McDonagh's The Pillowman opens in a prison cell where a young writer is being questioned about the children's tales he has written – grim tales which have inspired copycat killings in the streets outside. Two interrogators tease out the resemblance between real and fictional worlds while probing the personal responsibility of the writer. Story piles upon story as the evening progresses, and the tension mounts when parallel interviews taking place in the adjoining cell with the writer's brother are revealed.  McDonagh's explosive play returns to the Bay Area in a production helmed by The Breadbox's Artistic Director Ariel Craft. Visit Breadbox for ticket info. See calendar

---
14th Annual Bloomsday Celebration • June 16
14th Annual Bloomsday Celebration: Re-Joyce in the Stacks. Muses, Music and Dramatic Readings from James Joyce's Ulysses. Presented by the Mechanics' Institute and the Irish Literary & Historical Society.
Sojourn though the streets of Dublin with Leopold Bloom and other characters featured in James Joyce's quintessential novel Ulysses and other works. The evening includes dramatic readings and song performed by Bruce Bierman, John Ilyin, Esther Mulligan, Melanie O'Reilly, Josiah Polhemus, and Laura Sheppard. Fiddler Anne Goess and musicians offer lively accompaniment with a selection of traditional and well known Irish music.
---
Bloomsday at the UICC • June 16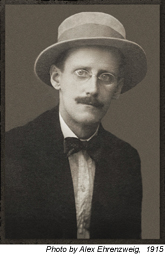 Celebrate the life and work of Irish writer James Joyce by reading an excerpt from Ulysses or listening to others read at the United Irish Cultural Center on June 16th. Be part of the worldwide Bloomsday celebrations held in Dublin, San Francisco and throughout the world.Readings will be limited to five minutes per person, more or less. Period costume is encouraged, but not required.
 Irish Theatre at SF International Arts Festival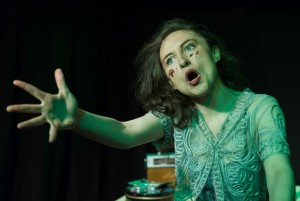 U.S. Debut of "Kitty in the Lane" – May 21 – June 7
Kitty tells the story of a twenty year old woman living in an isolated cottage in rural south west Ireland with her elderly father. In conjunction to caring for him, Kitty is managing the family farm alone, due to her brother's recent death. The action takes place on the eve of a local beauty pageant with Kitty expecting her boyfriend to escort her to the event as a way to briefly escape her domestic duties. As Kitty waits for his arrival she offers a glimpse into her world and her relationship with family, friends and community. The play is a dark drama, unlocking Kitty's perspective of life as a young woman in a lonely environment, but is also filled with comedic relief through Kitty's witty observations, reflections on and anecdotes about her life.
Kitty in the Lane received much critical attention at Edinburgh Fringe Festival, 2014. "It is rare to find a writer and performer whose gifts work together in such wonderful intensity and imagination…anticipate something that will leave you haunted". Broadway Baby, Edinburgh Fringe 2014
The SF Chronicle said of a recent performance, "Richly metaphoric, "Kitty in the Lane" twists its way into another notable entry in the classic Irish rural Gothic genre."
See review of recent performance on Theatre Storm online magazine.
About Aine Ryan
Aine Ryan holds a BA in Theatre and Performance from Goldsmiths, University of London. She has completed E20 Writers School with the BBC, a programme for emerging scriptwriters, and attended playwriting courses with Fishamble and The Royal Court Theatre. As well as playing the title role in Kitty in the Lane, other recent theatre credits include Sive in the Irish premiere of Desolate Heaven by Ailís Ní Ríain (no relation), directed by Tony McCleane Fay at the Everyman Theatre, Cork. Also, May in Angel Dust and Dallas by Paul Maher, directed by Amy Hill, a touring comedy production.
San Francisco International Arts Festival – website
Thursday May 21- Sunday June 7, Southside Theatre, Fort Mason, SF. $20-$25. Tickets
SPECIAL IRISH CULTURE BAY AREA 20% discount code: irishculturebay
Free Shuttle Buses from 24th St / Mission and Embarcadero BART Stations to Fort Mason Center
---
MAY THEATRE EVENTS
Croi Glan Integrated Dance Company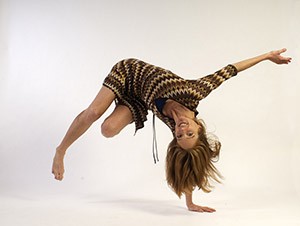 Three performances of On The Wall by David Bolger and Gawky and Awkward by Tara Brandel. Friday May 22nd – Sunday May 24th
Croi Glan creates work "of considerable power and, it must be said, surprise." The Irish Times
The Croi Glan Integrated Dance Company is a professional contemporary dance company based in Cork, which performs work that includes both disabled and non-disabled dancers. Croí Glan aims to promote the cutting edge artistic value of Integrated Dance by creating high calibre work which can tour nationally and internationally. The company has earned a reputation for its commitment to integrated innovative dance both in its performance and education. It has broken down the barriers for disabled dancers in Ireland, working with esteemed choreographers from Ireland and abroad.
On the Wall is a humorous and poignant trio by choreographer David Bolger that looks at the feelings we have about our place in the world.
Gawky and Awkward is a solo created and performed by Croí Glan's Artistic Director Tara Brandel that explores one dancers struggle with dyslexia 'Whether you see dyslexia as a disability or not, it affects your daily life, and you have to get to a place of excepting it for its foibles, what it gives you, and what it takes away – the way it interrupts your life… In that way it is so like Love.'
Fri. 9:30pm, Sat. 3:30pm. Sun. May 24, 4:30pm
Firehouse, Fort Mason. Tickets: $20 – $25 General Admission.
SPECIAL IRISH CULTURE BAY AREA 20% discount code: irishculturebay
San Francisco International Arts Festival – website